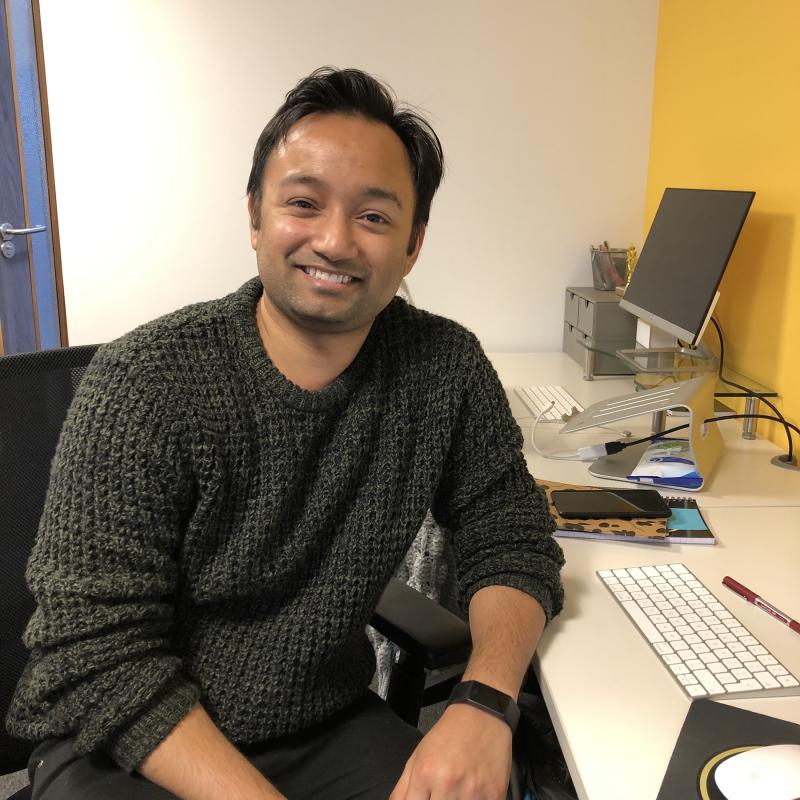 It's Time to Get Personal – Meeting Niranjan Bisht
Last month Niranjan joined the Siren Search team, and we thought we would introduce him properly here. Keep reading to find out more about Niranjan…
Basic Information on Niranjan
Job Role: Digital Marketing Executive 
Time with Company: 1 Month
Digital Marketing Specialities: PPC Genius (and all round Technology master) 
Niranjan answers our questions…
1. If you could only live with one piece of technology, what would it be? (Yes, that includes cars, mobile and TV's!) 
A hydrogen-powered boat, so I can travel anywhere in the world whilst minimising damage to the environment.
2. What's your favourite thing about working at Siren Search? 
Lack of corporate malarky and freedom to learn and develop to become the very best version of myself.
3. If you could only live with one app for the rest of your life, what would it be? 
I would have to say youtube. I can talk to people via the live chat feature whilst continue to consume and generate content.
4. What's one thing that you want to do in your lifetime (e.g. visit a certain country, do a skydive, own a cat) 
Skydive from the exosphere, although I don't know if you can call it "sky diving".
5. What's your guilty pleasure? 
My guilty pleasure is a very exclusive list of shows handpicked by yours truly, some examples include Cowboy Bebop, Firefly, Naruto, Parks & Rec, Office (American version obviously) etc..
6. What do you enjoy doing when you're not at work? 
I love to cook, spend time with my friends and family, play some video games, read books, listen to podcasts/audiobooks and educate myself on current cultural, social-economic issues. Not all at the same time of course 🙂
7. What are you passionate about?
AI, Technology & Science in general, Cartoon & Animes, Travelling & Exploring, Meeting people from different walks of life and listening to their amazing stories.
8. Who inspires you? 
People who have suffered so much in their life yet they continue to keep on smiling.
9. If you asked your friends to describe you in 3 words – what would they be? 
Logical, determined & passionate
10. Bonus – If you could choose a superpower, what would it be? 
Its a tie between omnipotent and Invulnerability (even from ageing and death). So I can travel among the stars and explore new planets and potential lifeforms.
You can also read our blogs on Harps Sohal, Rebecca Page, Sam Dilay, Eszter Laposi, and Emily Simkins.