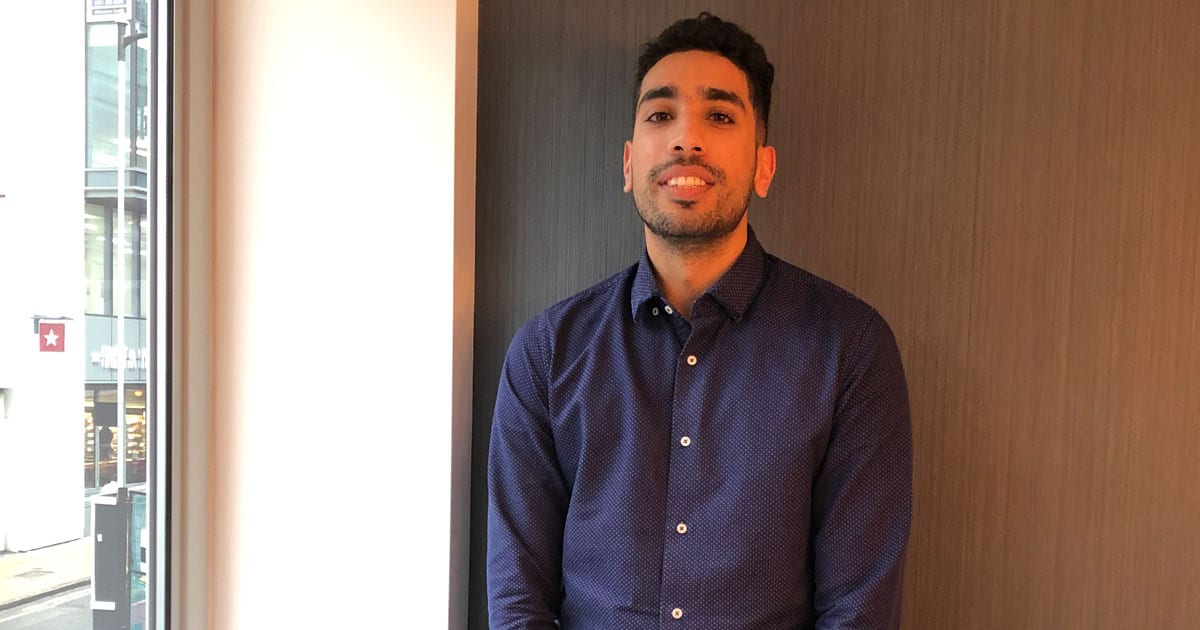 It's Time to Get Personal – Meeting Sam Dilay
You may have seen our post last week introducing our new blog series – posts on our team! We've already written blogs on Harps Sohal and Rebecca Page, but this week we have….
Sam Dilay
Basic Information on Sam
Job Role: Digital Marketing Co-ordinator
Time with Company: 1 year 4 months
Digital Marketing Specialities: PPC Extraordinaire, who is also a dab hand at Remarketing
Sam answers our questions…
1. If you could only live with one piece of technology, what would it be? (Yes, that includes cars, mobile and TV's!) 
I think this would have to be my phone, as I need this for music and google maps, as I have no sense of direction!
2. What's your favourite thing about working at Siren Search? 
My favourite thing about working at Siren Search is being the flexibility in terms of hours, work from home, taking walk breaks etc.
3. If you could only live with one app for the rest of your life, what would it be? 
One app I would have for the rest of my life if I could only have one would have to be Youtube.
4. What's one thing that you want to do in your lifetime (e.g. visit a certain country, do a skydive, own a cat) 
One thing I want to do in my lifetime is to train at Tiger Muay Thai in Phuket Thailand.
5. What's your guilty pleasure? 
My guilty pleasure is reality TV. I watched love island in the summer and now I am watching the Only Way Is Essex.
6. What do you enjoy doing when you're not at work? 
Outside of work I enjoy training martial arts especially boxing and wrestling.
7. What are you passionate about?
I am passionate about MMA & Boxing. This is why I need Youtube to make sure I'm keeping up to date!
8. Who inspires you? 
I can't think of a specific person but I am always inspired by anyone who has faced adversity and conquered their fears.
9. If you asked your friends to describe you in 3 words – what would they be? 
I think my friends would describe me as chilled, funny and generous.
10. Bonus – If you could choose a superpower, what would it be? 
If I could have one superpower it would be to slow down time (if that is a superpower) as time goes by too quickly.
So, now you know Sam a little better! Tune in next week where we find out more about… Eszter Laposi