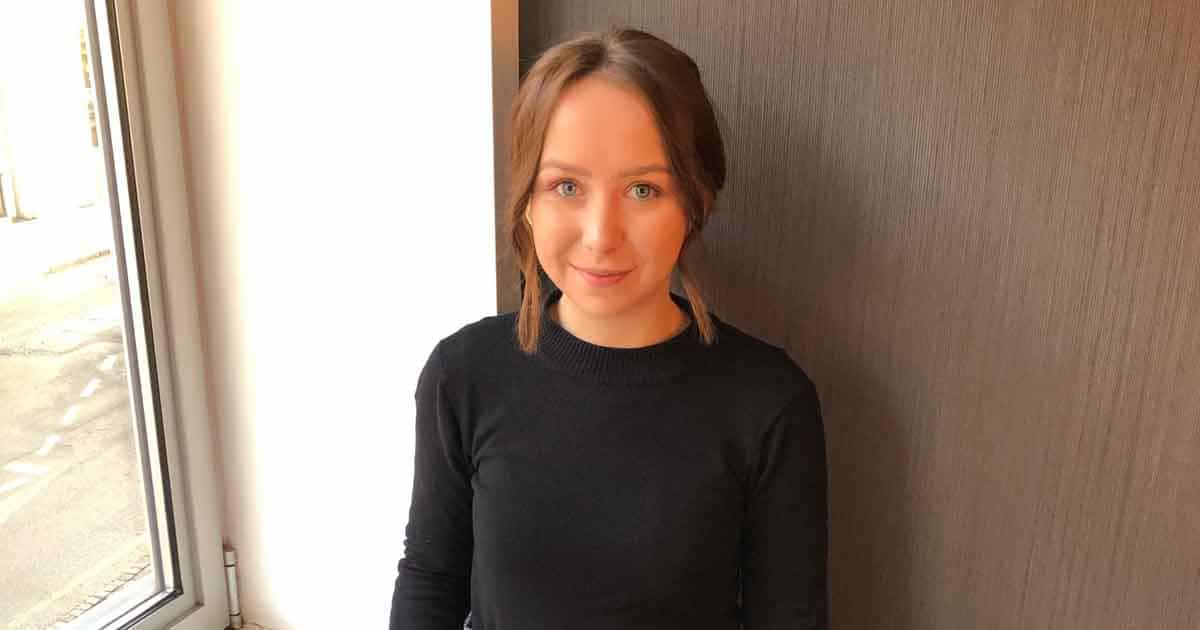 It's Time to Get Personal – Meeting Rebecca Page
You may have seen our post last week introducing our new blog series – posts on our team! First up we had Harps Sohal, and we hope that you enjoyed getting to know him a little better!
Next up we have… Rebecca Page 
Basic Information on Rebecca
Job Role: Digital Marketing Co-ordinator
Time with Company: 1 year 9 months
Digital Marketing Specialities: Queen of Content, including Website Design, SEO and Content
Rebecca answers our questions…
1. If you could only live with one piece of technology, what would it be? (Yes, that includes cars, mobile and TV's!) 
Does an oven count as technology? Because an oven would definitely be top of my list! If not it would have to be my iPhone – being able to connect with my close friends and family in an instant is extremely important to me.
2. What's your favourite thing about working at Siren Search? 
The flexibility to have a work/life balance – here at Siren Search we are encouraged to have our work life and ~ life life~ merge as closely as possible. After all, we do spend most of our lives at work! 
3. If you could only live with one app for the rest of your life, what would it be? 
Instagram always! I love how visual it is, and if used for the right reasons it can motivate you and give you inspiration to reach your goals! 
4. What's one thing that you want to do in your lifetime (e.g. visit a certain country, do a skydive, own a cat) 
I really want to see the Northern Lights (Aurora Borealis) because it's a once in a lifetime opportunity, and I think life is too short to not explore the world and it's natural beauty.
5. What's your guilty pleasure? 
Chocolate! I am the biggest chocoholic that you will ever meet! 
6. What do you enjoy doing when you're not at work? 
I really enjoy sewing – in particular embroidery – and also watching the ballet at the theatre.
7. What are you passionate about?
Making people happy! I genuinely think I was put on this world to spread kindness and happiness.
8. Who inspires you? 
People that have been through hell and back and still manage to stay positive and happy. Someone from history who has inspired me is Edith Eger, reading her book changed my life. 
9. If you asked your friends to describe you in 3 words – what would they be? 
Kind, Genuine, Creative. 
10. Bonus – If you could choose a superpower, what would it be? 
I think I would like to be able to teleport – then I could go and see the Northern Lights!
So, now you know Rebecca a little better! Tune in next week where we find out more about… Sam Dilay!