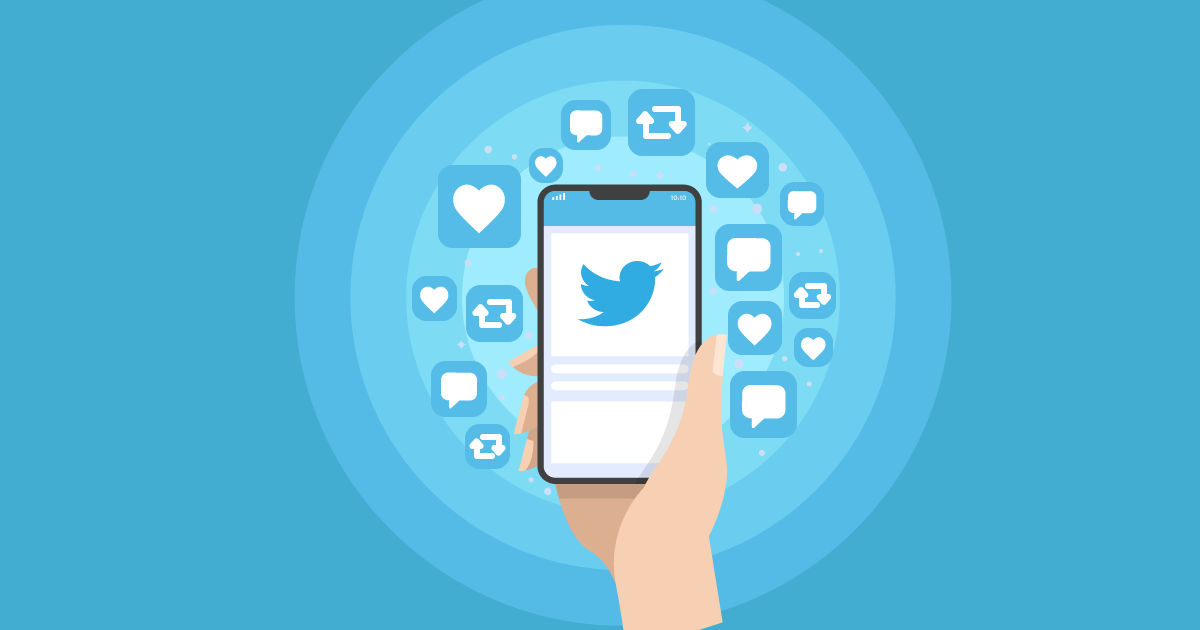 A Guide to Optimising Your Brands Twitter Profile 
With the likes of Facebook and Instagram being favoured by many brands, Twitter is a social media platform that shouldn't be missed. With 330 million monthly users, it's a platform with a huge and engaged audience. And if your target audience are on Twitter, then your brand should be too. What's more, it's also a good place for Social Proof, as many users will talk about their experiences with brands and products on Twitter. 
But where do you start? Below we've listed 6 easy ways to optimise your businesses Twitter profile. 
How to Optimise Your Business Twitter Profile
1. Optimise your Twitter Bio 
When users click on to your profile, the first thing they will see is your picture and bio – so this is an optimal time to make a good first impression, and tell users about what your brand is all about. Although it only allows 160 characters, you can use this to describe your brand. Be sure to include relevant keywords in here – such as the products you create or who you create these for, as well as hashtags. With hashtags, users can click through to these – so it may be best to only include branded hashtags, so that the focus is still on your brand.  
2. Optimise Your Profile and Cover Photo 
Along with your bio, your profile and cover photos are top of your profile – helping you to make a good first impression. Keep in mind that your profile photo will be a circle, so when creating your photo keep this in mind. Your logo should be easily recognizable and represent your brand. If your generic logo has a lot of text, you may want to create a secondary logo to use for your social media profile pictures. Also remember that a large amount of Twitter users will be browsing from a mobile device, so screen sizes will be smaller. Your header image should be different to your logo – this could be a top selling or new product, your team, your store or a business event. 
Twitter Profile Picture Size = 400 x 400px
Twitter Cover Photo Size = 1500 x 500px 
3. Link to a Specific Website Page 
It is vital that you include a link to your website in the bio section, however this doesn't necessarily have to direct to your website Home Page. You can link specific pages that you want to send your Twitter followers –  for example, you can link directly to your event booking page, or a new product page or product collection. 
4. Add Location 
Especially if you are a local business, Twitter's algorithm works to match your content with other local based audience prospects. Add your location, or if you have multiple locations, you may want to add your HQ address. 
5. Remove Privacy Limit from Direct Messages 
To make your Twitter more approachable and accessible, take the privacy limit off your direct messages. To do this, navigate to the Privacy area of Twitter Settings. Scroll down and check "Receive Direct Messages from anyone". Not only does this mean that customers can contact you easily, it also means that potential customers can contact you to ask questions. Quick response times also mean greater customer satisfaction. 
6. Pin a Tweet 
Twitter now allows you to pin a tweet to the top of your profile – which is a great opportunity to optimise and showcase your content. This will be the first tweet that users see when they land on your Twitter Profile. A great example of content to go here would be a new product launch – be sure to include a clear CTA, relevant keywords and a link to your website or blog. 
There we have it – 6 easy, quick ways to optimise your Twitter Business Profile! Twitter is a great platform to reach a wider audience, and can be a great place to also gain social proof. You can also increase your engagement on Twitter by reading our helpful blog post. Follow us on Twitter for more tips and tricks @sirensearchppc 
Related Services
We can help mange your Social Media presence on a variety of platforms through posts and ads campaigns.