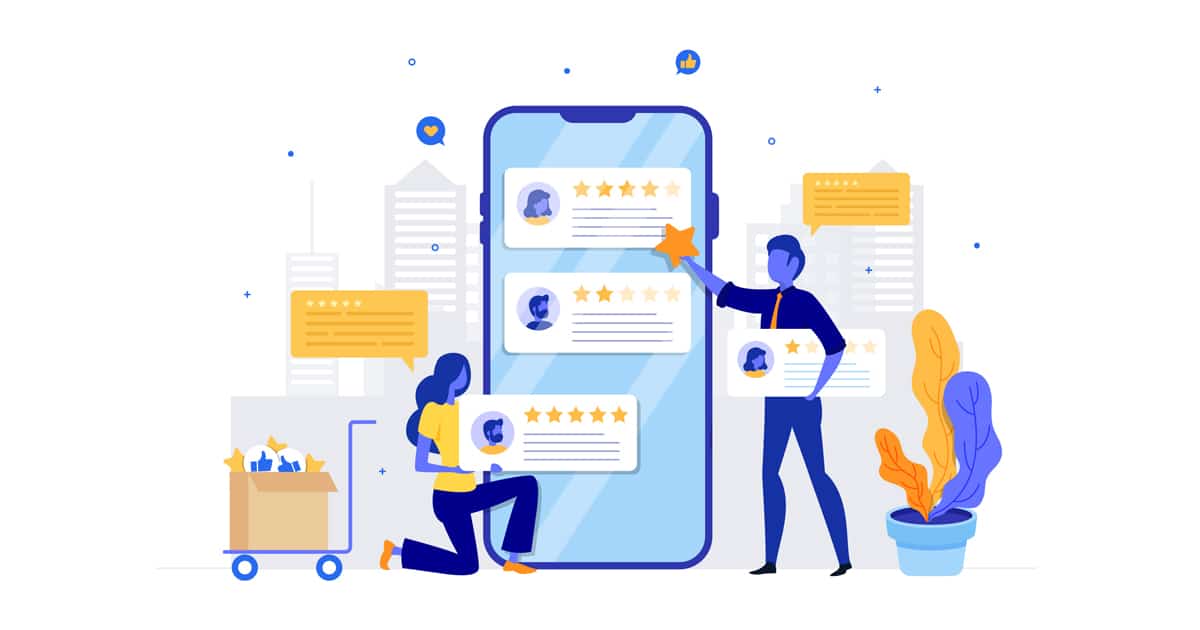 The Importance of Social Proof & What it Means in Simple Terms 
With 70% of online consumers check reviews before buying, it is vital that your company uses these to their full advantage. Reviews and recommendations represent an insight for small businesses, and also allows businesses to build brand trust and loyalty – and social proofing is a great way to do this. 
But what is Social Proof, and why is it so important? Keep reading for more information. 
What is Social Proof? 
Social proof is the idea that people adapt their behaviour according to what others are doing or saying, to reflect a correct behaviour. In marketing, this means that potential customers will act on what they see others doing, and businesses can hone in on this by posting what their customers are saying about their brand – to build trust and establish a powerful brand image. Examples of social proof include customer testimonials, online reviews, social media followings, awards, client icons. Successful companies utilise these tools on their websites. 
Why is Social Proof So Important? 
Creates Customer Trust 
Social proof assures consumers that your sales pitch reflects the actual experience of customers. Unbiased opinions that your product or service is going to do what it says it will. It helps customers to trust that your business is legitimate, and validates your business as authentic. 
Shows Customers That You Care 
Social proof is about demonstrating that you care about the customer experience, and that you value the opinions and feedback of your customers. It shows that you care about customer loyalty, engagement and taking feedback on board and making changes to fit. 
Distinguish Your Business from Competitors 
Setting yourself apart from competitors, by social proofing on your website you separate yourself from others, and show that your brand and product is different. 
Highlights Selling Points 
Social proof allows you to highlight key selling points and features, to identify and relieve customers problems. Use customer proof to illustrate the features of your product or services to help customers make a buying decision. 
Creates User-Generated Content 
Creating and sharing content can take time for a business, but with social proof, customers supply valuable content that your business can use to promote your website and products, helping to grow traffic and engagement. This content can be used on graphics in social media, in blog posts, and much more! 
Social Proofing is effective as it empowers real people to tell your story, which you can then use to your advantage. Need a website to host all of your wonderful customer reviews? Contact us now to see how we can build a user friendly website for your business. 
Related Services
We can help mange your Social Media presence on a variety of platforms through posts and ads campaigns.