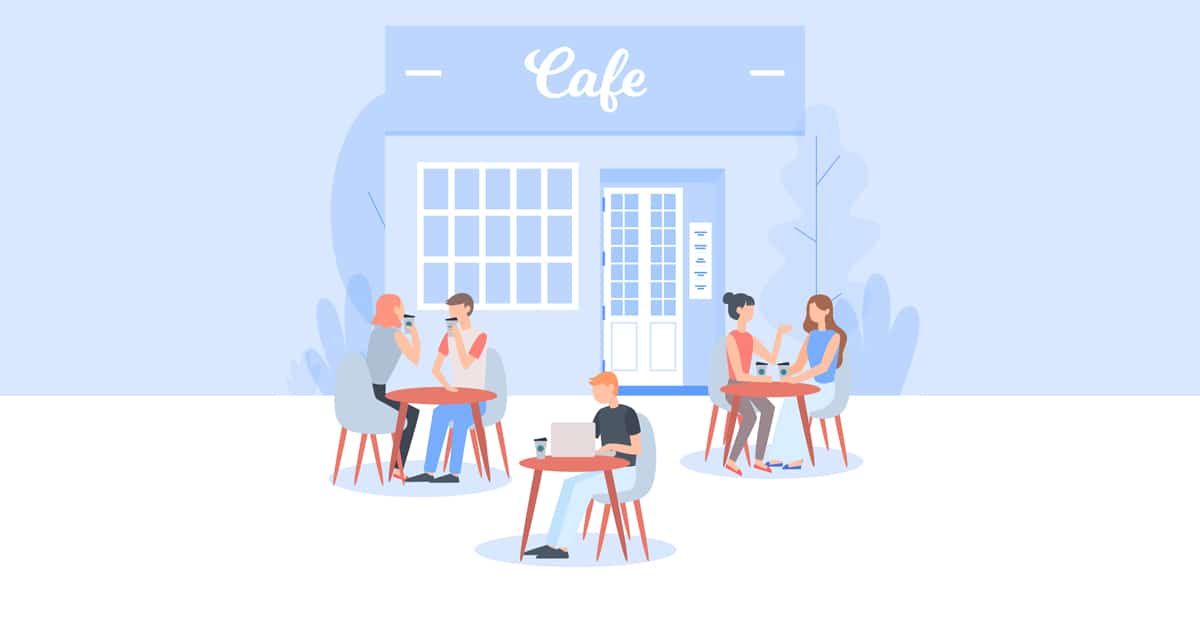 What's Open in Birmingham City Centre? – Updated
As the world starts to get a small sense of normality back, and Lockdown 3 is easing from Monday 12th April, restaurants and shops are opening back up.
Although the Siren Search team are still working safely from home, our MD Harps, has been into the office a few times over the past two weeks (plus he's keeping the office plants alive!), and we thought it would be a great chance to look at what's open. 
So, without further ado, let's get right into it… 
What Places Are Open in Birmingham City Centre Now?
Update (May 2021)
Indoor dining can re-open! Some of our favourite restaurants are now back open for dining – including Bella Italia, Ask Italian, Revolución De Cuba, Las Iguanas, and The Ivy Birmingham. 
For the perfect coffee catch-up or lunch stop-off, Coffee #1 is also back open for indoor dining, and Pret A Manger is also back open from Tuesday. There is also a new Tesco Express open on Newhall Street – perfect to grab a quick lunch on the go. Subway on Newhall Street is currently closed.
Update (April 2021)
Pret on Newhall Street has now re-opened – and is the perfect place to grab some lunch if you're back working in the office, or a hot coffee to brighten up your morning. Social Distancing measures are still in place. 
Coffee #1 on Newhall Street is now open, as well as Java Lounge – both for takeaway coffee and bakery items. 
Cosy Club and Revolución De Cuba continue to be closed – with them hoping to open back up on 17th May 2021. 
Birmingham Bullring & Grand Central Shops
Shops in the Bullring and Grand Central station will be re-opening on Monday 12th April. Some shops are currently open for takeaway, and all essential shops are still open.
Update (September 2020)
Las Iguanas, Ask Italian and Bella Italia are all now open again! Bring on all the pizza!
August 2020
With the Government scheme to Eat Out to Help Out, it is a great chance to promote those places – after all, we are all for small business support around here! 
Pret
Pret is located opposite our office – and many team meetings have been held here in the past! It is now open and accepting the 50% Scheme, and also has good social distancing measures in place. It is a great place to grab lunch on the go.
Coffee 1
Attached to our building, Coffee 1 is a cosy, relaxing coffee shop that is a great place to get a hot drink (and cake!). They are now open, and also accepting the Government scheme.
Cosy Club
If you're looking for a place to meet up with a friend or host a small work meeting (2 households, remember!), then Cosy Club is the perfect place. They are now open, and you can book a table online.
Revolución De Cuba
Another restaurant that is open is Revolución De Cuba. They are also offering the 50% off on Monday, Tuesday and Wednesday – perfect for a quick bite to eat at lunchtime!
Java Lounge
Another coffee takeaway around the corner from the Siren Search HQ is Java Lounge – which are now open for takeaway coffee.
Places Not Yet Open
Las Iguanas, Ask Italian and Bella Italia are among the restaurants that are not yet open – but we will keep our eyes open and update you with any further updates!
Are there any places that we've missed? Or any places with mega good social distancing rules in place? Let us know by tagging us on Instagram @sirensearch, or contact our friendly team! 
Related Information
We have scouted out the best cafes, eateries and places to work in Birmingham, bringing you along with us!