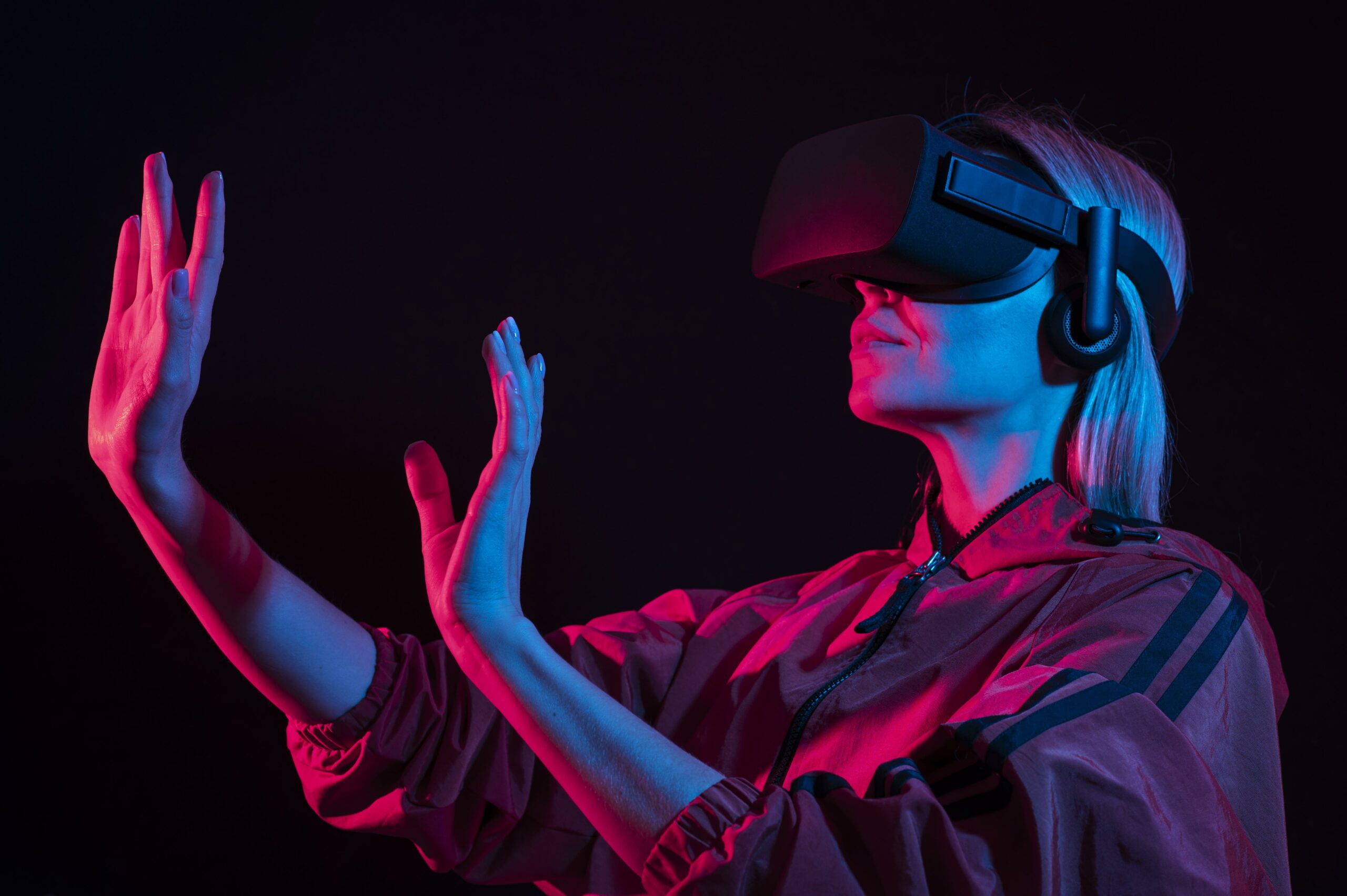 The Metaverse: The Next Chapter For Digital Marketing?
Since mid 2021, the Metaverse has been a whirlwind of rumour and speculation however, 160 companies – including some industry leaders such as Apple and Microsoft – have poured billions of pounds into it to ensure its success. But what is it? 
Essentially, The Metaverse is (or rather, will be) a fully fledged 3D virtual world, in which users interact with each other and businesses as a part of a fully interactive, virtual reality which will be – in some senses – a real embodiment of the internet, navigated by users using VR headsets. If this all sounds a bit science fiction, we'd completely agree as the initial concept really is a product of famous science fiction writer Neal Stephenson. However, this new reality is already in development and could be up and running in less than 10 years!
How will this impact paid social ads?
So how does this affect digital marketing? More specifically, how will this change how we run paid advertising on social media? Right now we know that a key pillar of the Metaverse is 'Discovery' which is the content engine which manages social media, content creation, ratings, reviews and ads. In a fully virtual world paid social media ads may evolve to run prospecting campaigns outside of the metaverse on conventional platforms, whilst remarketing campaigns may shift to the metaverse to target users exploring this new virtual world.
How will this change organic social?
When it comes to how businesses brand themselves in The Metaverse, it will depend entirely on the success of the Metaverse as an entity. Like paid ads, organic content produced by businesses will need to be designed to function inside a fully virtual environment, where users will be able to swipe through photos, reviews and company information inside a 3D space. 
This will significantly change how we measure success. How do we measure impressions, reach an engagement inside a virtual space? Time will tell! 
What will this mean for Siren Search?
For us, the idea of Metaverse, while exciting, is something which we are keeping a close eye on even if it is unlikely that we will see any significant change in the near future. That said, we are always looking to stay on the cutting edge and as more and more companies join the Metaverse world, we are learning all we can to ensure that our clients remain right in the heart of the action. 
Whilst we are super excited to see how the Metaverse will impact digital marketing, right now, our team is working wonders across digital marketing. From organic social media to paid search, SEO and training! Check out our blogs for the latest news!