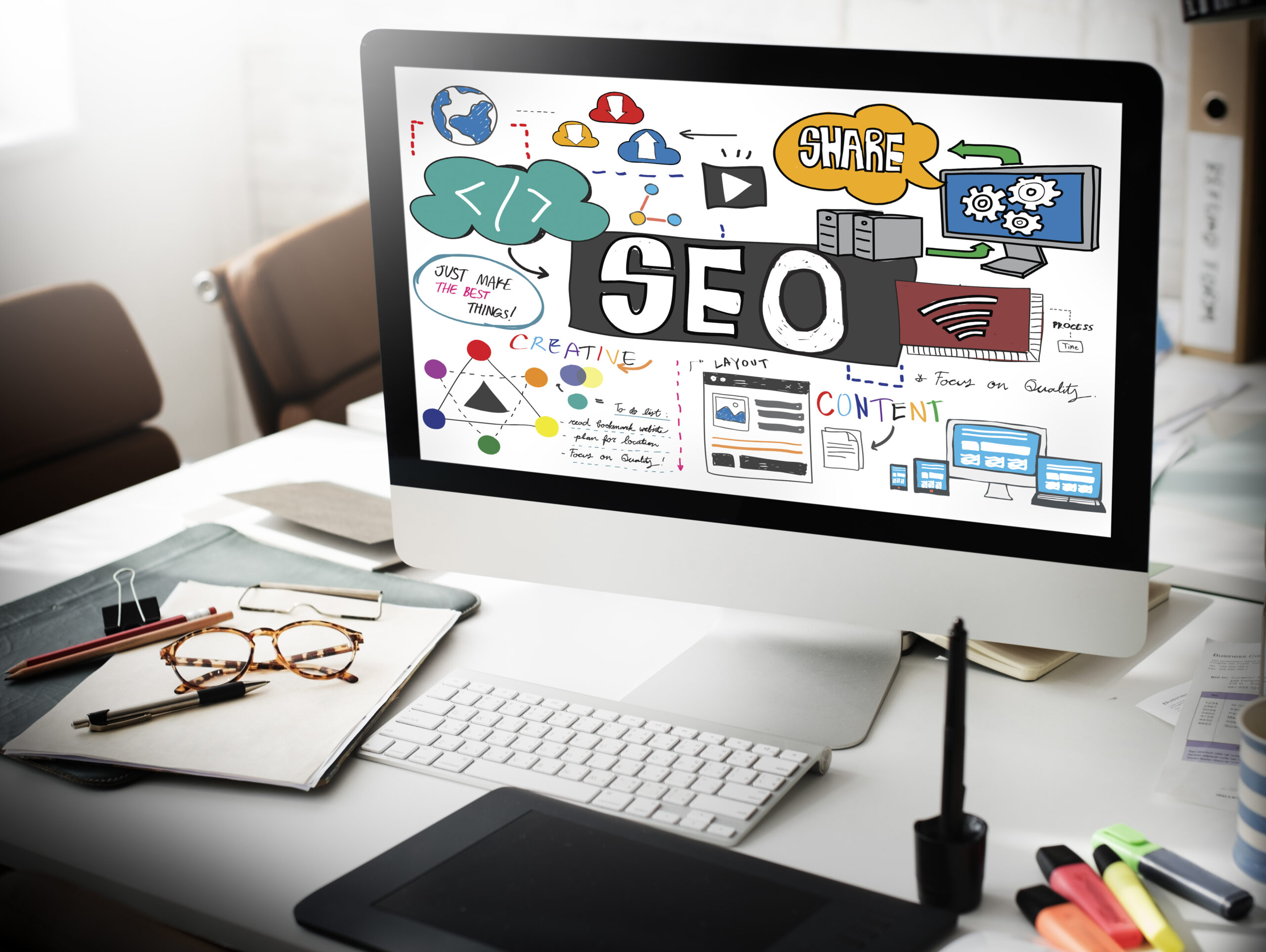 Top 3 SEO Trends Making Waves In 2022
SEO is an integral part of any business's digital marketing strategy. Therefore, it is important to know the latest trends in the SEO space. Our resident SEO expert is here to explain some of the key trends for you to watch out for in 2022. 
Trend 1: User Experience & Speed
Speed has been a factor in SEO since 2010 for desktop sites and since 2018 for mobile sites. However, in 2021 Google introduced the page experience algorithm which consisted of the three core web vital metrics below:
Largest Contentful Paint (LCP) measures loading performance (i.e., how long it takes for the largest item on the site to load).

First Input Delay (FID) measures interactivity (i.e., how long it takes for the website to respond when a user clicks on something).

Cumulative Layout Shift (CLS) measures visual stability (i.e., whether or not the page jumps around as the user scrolls through the content).
If you want to check the performance of your site using these metrics, enter your website address into Google's pagespeed insights here.
This year Google will continue to prioritise – and reward – user experience and websites that provide both good quality content and fast loading web pages. The bounce page of landing pages will also be taken into account. Google has already confirmed that the Page Experience Algorithm will be rolled out on desktop in February 2022 & Google is already developing a new responsiveness metric which could be a replacement for First Input Delay. Our advice is to check the loading times of your landing pages and ensure they are all in green for the core web vitals. 
Trend 2: Search Intent
Search intent has played a major role in keyword research for years but it will be even more prominent in 2022. This is due to Google's consistently aiming to provide searchers with the best content to satisfy the query. If you have SEMrush that will give you information about search intent, however without this expensive software you can still satisfy search intent by using bespoke content depending on the query. There are four main types of search intent:
Informational – Why, what, how, who, when, where, tutorial, resources, lessons, examples, guides, best way to.

Navigational – Facebook, Instagram, Twitter, LinkedIn, Google Analytics (specific website)

Transactional – Free, cheap, buy, purchase, coupon, voucher, for sale, near me, Ikea Pax Wardrobe, Fitbit Versa 3

Commercial Investigation – Best dishwashers for 2021, top best running shoes, Nike vs Adidas running shoes
Create your landing pages based on the search intent in order to give your pages the best chance to rank highly in the SERPS (search engine results page.)
Trend 3: Video Content
Video optimisation has become more important in 2021 and we will see this trend continue in 2022. We see more keywords that produce organic video results than before, especially for long-tail terms that focus on customer queries such as 'How to put up a painting', 'How to cook steak' or 'how to make yorkshire puddings'.
Therefore it's important that you have the search query in your title as well as producing high quality content that provides value to the watcher. 
Bonus Trend – Local Business' Take Note!
COVID-19 impacted everyone's life and their buying habits. A lot more people switched to online shopping which gave the e-commerce industry a massive boost. The problem is that small businesses have suffered through the pandemic and have had to adapt to the rapidly changing marketplace as well as ever changing consumer expectations. 
Local SEO has become more important as businesses compete to be found in their local area. Many people are keen on supporting local businesses and therefore local SEO could be vital in determining whether a business thrives or fails. If you want to drive more local traffic to your website and increase sales, we can help! We are a digital marketing agency with years of experience in helping local businesses (as well as national and international brands) improve their online presence. Take a look at our SEO services here and give your brand the attention it deserves!