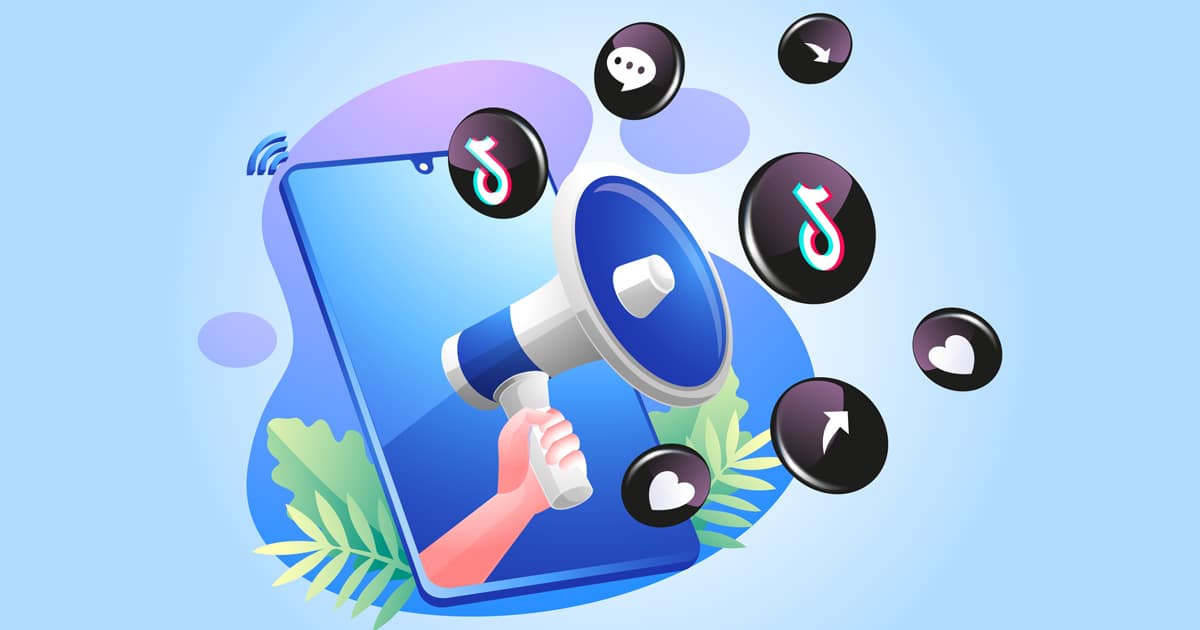 How To Drive Traffic From TikTok 
TikTok is the latest, trendiest app, and by the end of the year it is on track to surpass 1.2 billion active users. Although the platform was previously overlooked by brands, it is now more important than ever for companies to establish their presence on the app. 
See below our tips for building an audience and increasing engagement using TikTok. 
Why Use TikTok? 
The importance of social media is increasing significantly. Brands need to tell their story, and TikTok is a great way to do this – with visual, short and quick content. 
TikTok Brand Tips 
Utilise Your Bio 
First things first, you need to make sure that your profile is complete. Be sure to switch your account to a Business Account, and add your website link in your bio. You can also connect your social profiles to your account, allowing users to click through to see you on Instagram and YouTube etc 
Use Trending Sounds
TikTok promotes videos with higher engagement, and a great way to do this is by using trending sounds in your videos. If you're talking in a video, you can still add a trending sound but turn it right down, and ensure that the original video sound or voiceover is clear and loud. When using trending sounds, make sure to adjust your account strategy accordingly and ensure that the trending sound is on brand. 
Post at the Best Times 
Always post when your audience is awake and active on TikTok. This will look different depending on where you are located. Getting engagement immediately after posting will increase your engagement rate, meaning the TikTok algorithm will spread the video on the platform faster, expanding your reach. 
Use TikTok Ads 
TikTok ads allow you to get instant traffic without any need to build a follower base. Ads allow you to specify your audience, and estimate the expected end result. You will need to set up a tracking pixel on your website, so that you can analyse how effective and successful your ads are. 
Create Great Videos 
An obvious tip – but often overlooked – is that you need to create great videos. You want to create content that will reach a large number of people. Do this by keeping up with trends, producing high quality videos, and creating content that your audience loves, will give your brand the best chance of going viral. 
Partner with Content Creators 
Just like other social media platforms, partnering with influencers or content creators can be really beneficial for your business. It's a great way to increase brand awareness and drive product sales. Before partnering, be sure to consider your goals and spend time finding the right ambassadors to help you achieve these. Look at how they align with your target audience, to ensure that it is a genuine collaboration.  
Overall, TikTok is a platform that should be utilized for all businesses.