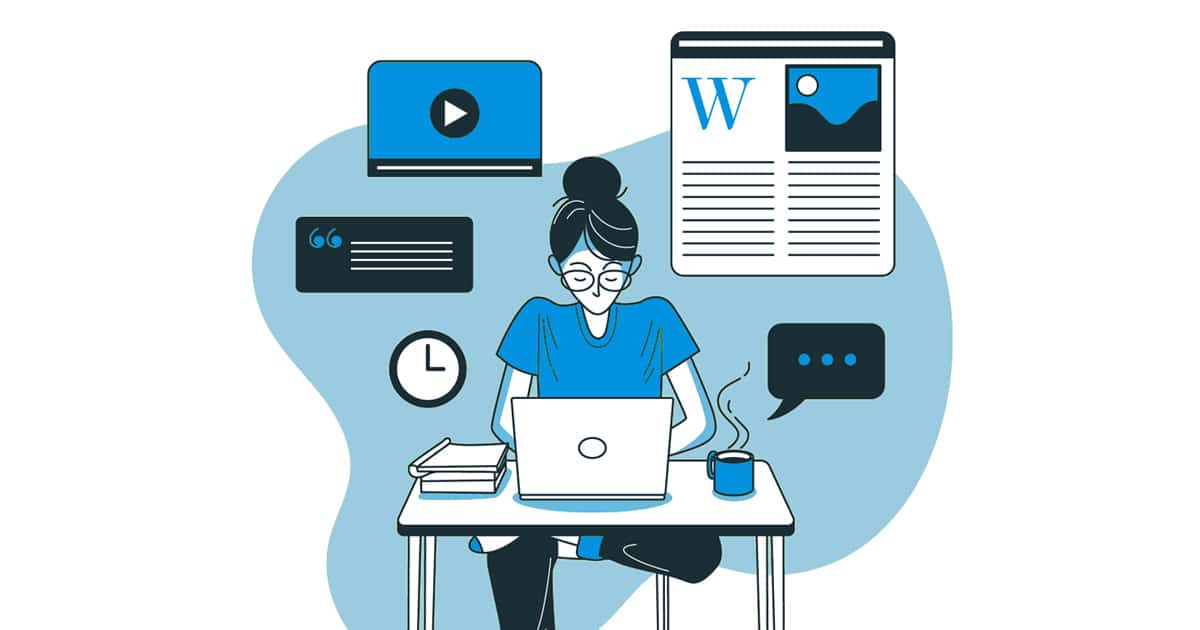 3 Types of Content to Help Your Business Grow 
By now, you already know that blogging is an integral part of Digital Marketing, and your business should be using this within your marketing strategies. Blogs are a great way to drive traffic and generate leads, as well as allowing you to reach customers and showcase your business as an industry expert. 
But what other content types should your business be using, and why is it important to diversify your content portfolio? 
Why You Should Create a Variety of Content
Although blog posts are great, some users may not read these, and some of your messaging may not be able to get through to them via blog. This is where other content comes in – to help you effectively engage your target audience. 
4 Types of Content You Should Be Using 
1. Video 
Video will likely be the most important type of content to use in 2021. This is because people are watching videos more than ever, and with 80% of video marketers saying that video helps them to increase sales – it's definitely one to incorporate into your marketing strategy. Video can inform, entertain and captivate audiences, and there are so many ways to do this – whether it be a how to video, a behind the scenes of a product launch, or a product tutorial – it is all great content that can also be used across your website and social media platforms. 
2. Infographics 
Infographics are visual representations of information, data, or knowledge, that help to inform your audience. Whilst they are also pleasing to the eye, they help to attract users attention, and are great to use in social media posts, and also throughout blogs and emails. Infographics help to generate engagement, and are very 'shareable' – meaning users will want to share it with their own network – helping you to broaden your audience. What's more, you don't need a graphic designer to create them – you can use online tools such as Canva to create them quickly and easily, or see some more alternatives to Canva here. 
3. Case Studies 
You may not think that Case Studies fall under the 'Content' category, but they are a very good way to build trust and brand credibility with your audience. What's more, case studies appeal to users across the Customer Value Journey, as everyone finds them interesting (and useful). People love to hear success stories, and they help to showcase how your product or services have helped them to accomplish something significant. What's more, case studies are easy to create – just reach out to your customer and talk to them. 
There are a lot of content options that can help your business to reach your target audience, further helping your business to grow. Want a content marketing strategy but don't have the knowledge or time to create one? Contact our friendly team to see how we can help. 
Related Services
We offer a wide range of content creation services – including writing SEO-optimised Blogs, Social Media management and video creation.