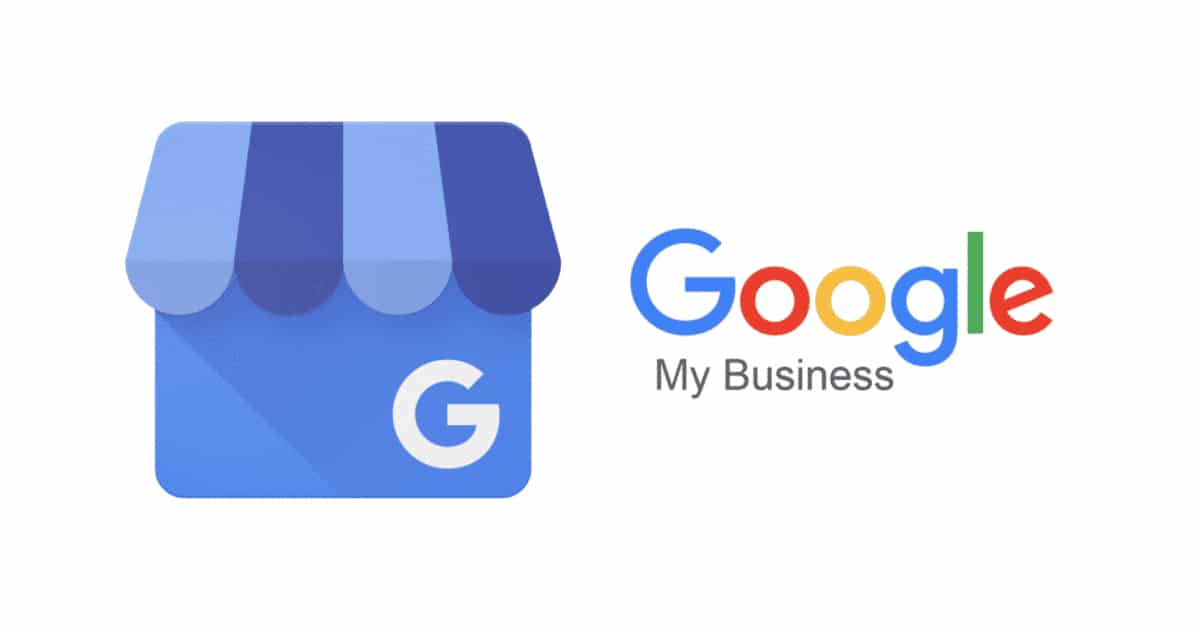 How to Get Customers using Google My Business 
Google My Business is a feature often overlooked by many businesses and marketers – but it can be extremely effective. It helps businesses to be more discoverable both online and real life. In order for small businesses to grow and survive they must be discoverable by users and customers. 
What is Google My Business? 
Google My Business is a free tool that allows businesses to manage how they appear in Google Search and maps. It is information that usually shows on the right hand side on the results page, with various details about the business. 
How does Google My Business help to get customers? 
Find Physical Location 
Google My Business makes it easier for customers to find your physical location, which also helps them to get directions straight to your door – from wherever they are in the world. 
Displays Useful Information 
Using Google My Business, you can show your opening times, location, what you do, phone number, website and pictures. This helps to give customers an overview of your business, as well as giving easy means for communication – should they want to phone or contact you.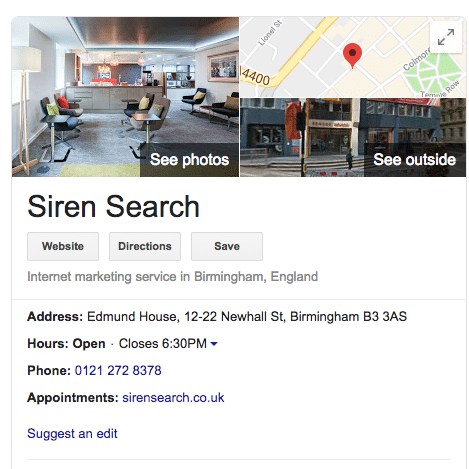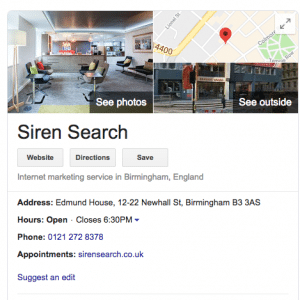 Increase Google Search Visibility 
When searching for a business you will notice that a panel shows above the paid and organic listings. As this is shown at the top of the results page it is highly visible, and also increases the likelihood of customers clicking on to your website or visiting your store. 
Post Blogs and New Products 
Google My Business also has a helpful feature that allows you to post updates, such as links to blog posts or new products, which are then shown in the search engine results pages.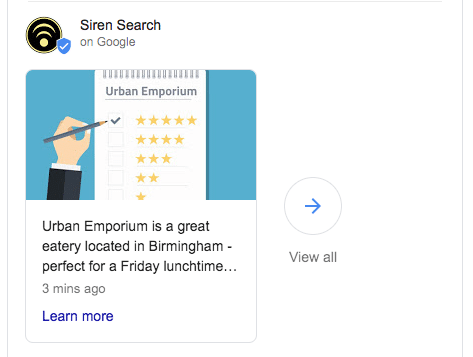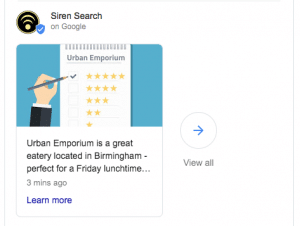 Customer Reviews 
We all know how useful reviews are, and Google My Business helps with this, allowing users to leave reviews quickly and easily. These are then shown on the search results page which can lead to increased brand awareness and reputation to new users. Remember to always respond to both good and bad reviews, as this shows that your business is professional and cares for its customers. 
Google My Business is a powerful tool that should not be overlooked, and can be used to optimise your customer journey and store footfall. All businesses should use Google My Business, regardless of their products or services. 
Related Services
Increase your sites performance by allowing us to help you optimise your SEO.