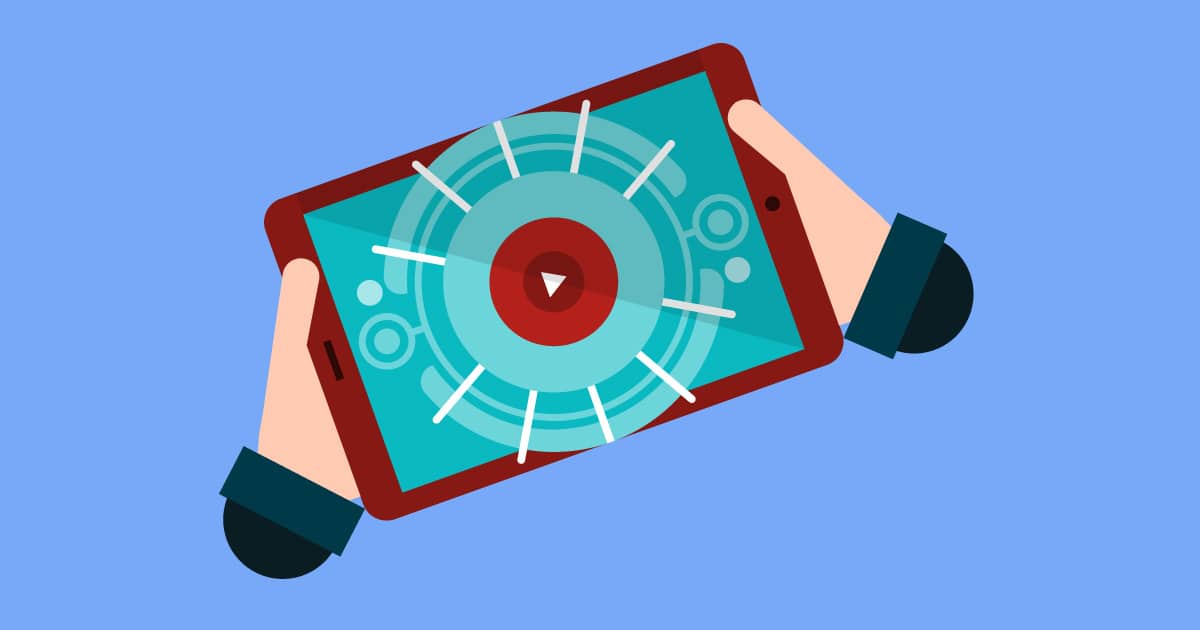 Are Children Wasting Your Digital Advertising Spend?
Children's screen time could be costing you money
An ever-increasing scenario in today's digital world, a parent lends their mobile device or tablet to their children to keep them occupied. They might play some games or watch children's videos on youtube. Fairly normal, right? You might be asking what the issue is.
Imagine a young child happily tapping away on a mobile game or video. Oops! They just clicked your ad by mistake and you've just paid for it. Not only has this just cost you money, it's also skewed your data.
If you noticed a sudden increase in mobile app and mobile web traffic last summer, this might just be the cause. In August 2018, Google removed the option to easily exclude all mobile apps from display campaigns.
Before the change, users could exclude all mobile app placements by excluding 'adsenseformobileapps.com'.  However, since this was removed, users will now have to manually exclude all mobile app placements themselves.
If you haven't adjusted your display campaigns for these changes, you could be wasting spend on mobile games and children's videos.
How do I exclude mobile apps now?
It's a little more timing consuming than the previous method, but advertisers will be happy to know you can still exclude mobile app placements from your campaigns and account.
In the placements tab, click exclusions and you'll see a section called App categories. To exclude all mobile apps, select every single app category and sub category.
Remember to select either account or campaign from the drop-down menu as well.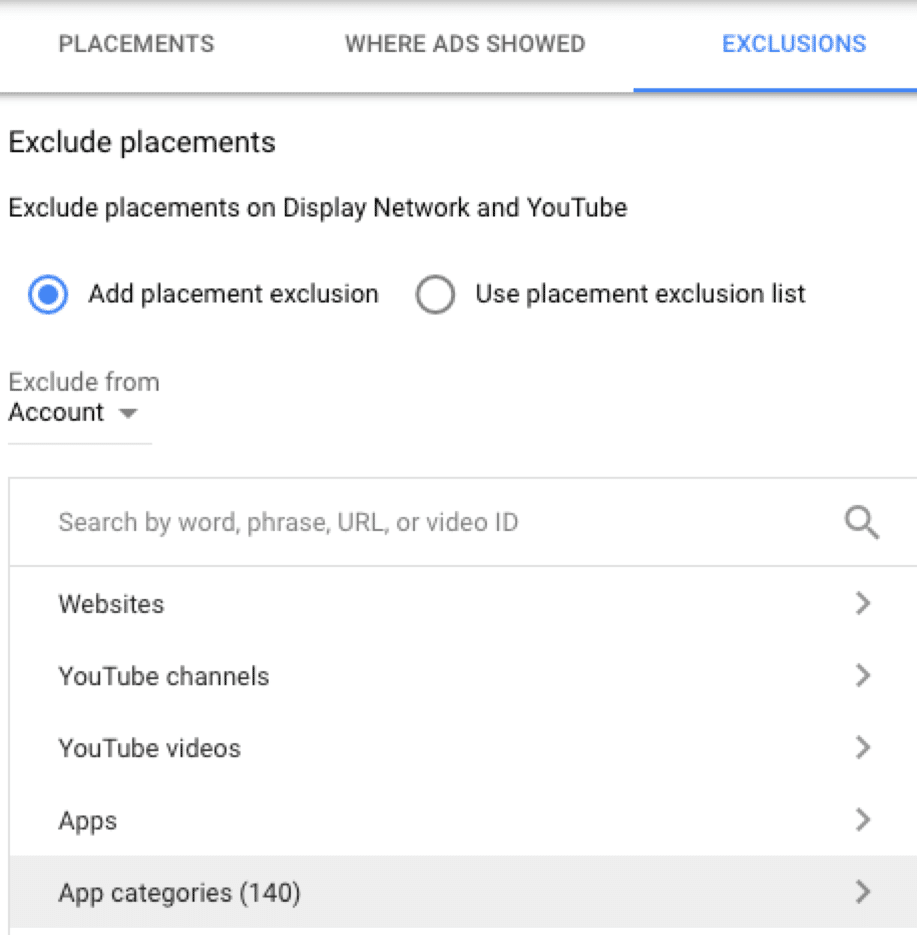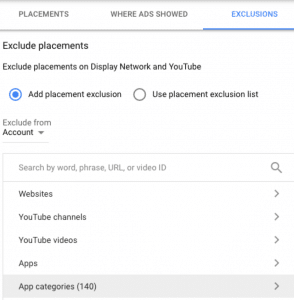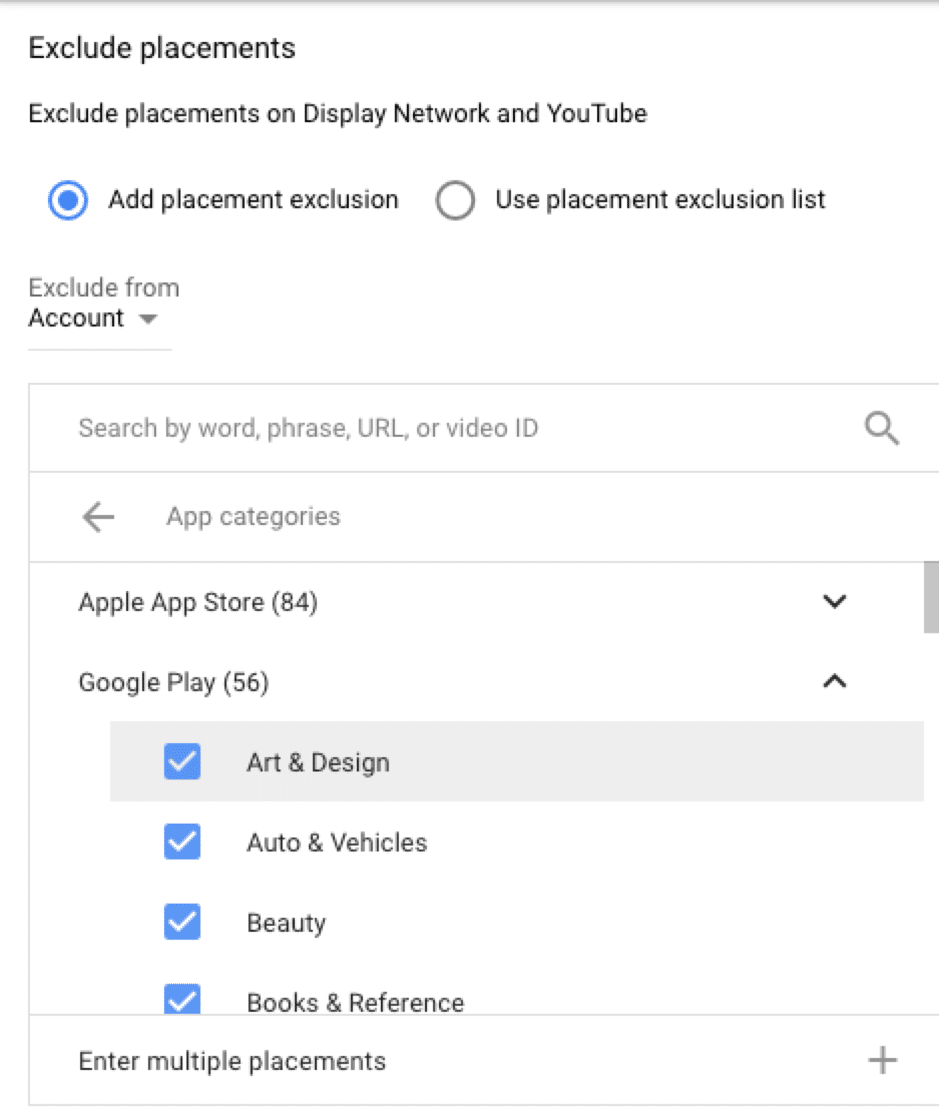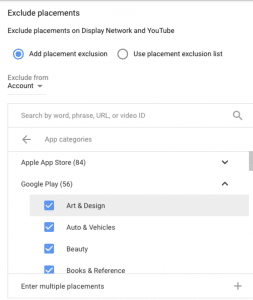 You should see a menu like this.
If you have adverts running on Youtube, remember to check the 'where ads showed' tab. There are a lot of children's Youtube channels out there resulting in accidental clicks and wasted spend. You might want to exclude these and other irrelevant channels too when they pop up.