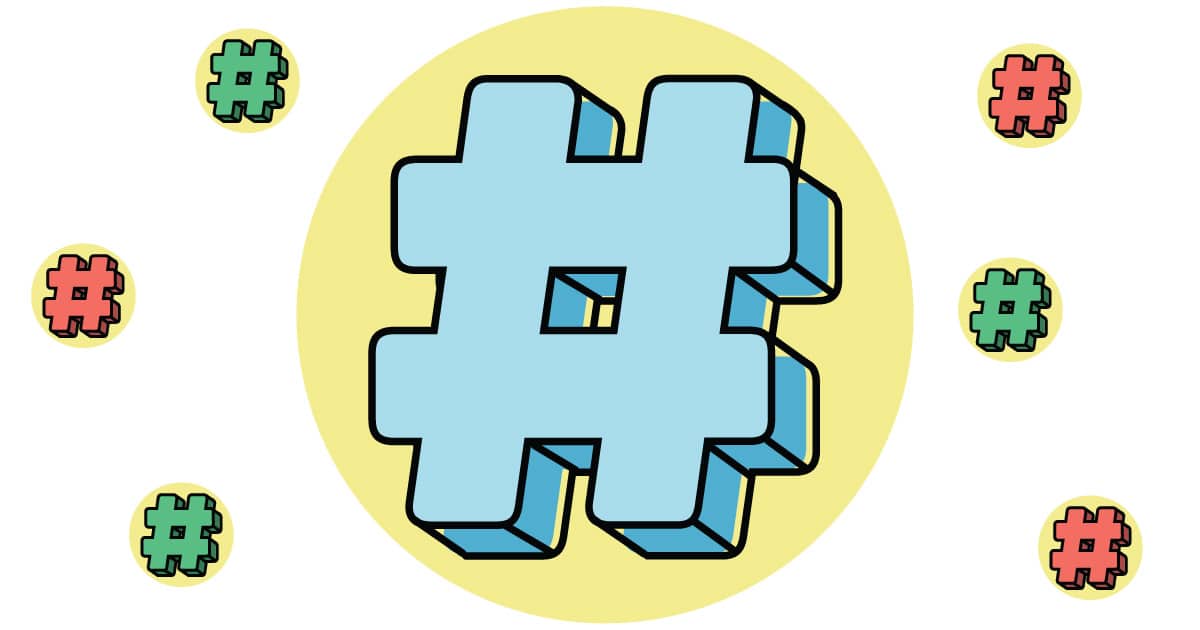 How to Effectively Use Hashtags in Your Social Media Strategy
Hashtags are a fundamental element to your brands success on social media, helping to make your content discoverable, and helping to build your brand awareness. They are a great way to engage your audience and increase your social impact. 
What is a Hashtag? 
A Hashtag is a word or keyword preceded by a hash (#). This is used within a social media post to help users that may be interested in your topic to search and find you, and encourages interaction. 
Hashtag Strategy 
When creating a Hashtag strategy, remember to choose specific hashtags to attract your target audience, and remember to always make them memorable and unique.  Split the words up by using capital letters are the start of each word to make them more attractive. You should also research the hashtags that competitors and influencers are using, as they will know how to capture the audience. 
Twitter Hashtags 
This will help your post to become more accessible when people search for your tag and help you to find conversations to get involved in. You can also search trending hashtags to gain more impact on this platform. Use a maximum of 2 per post. 
Facebook Hashtags 
Use 1 or 2 hashtags per post, otherwise risk the chance of looking unprofessional. Ensure that posts are public to enable more people who are interested in the topic to find your post through the hashtag. 
Instagram Hashtags 
Unlike Twitter and Facebook, using more hashtags on Instagram often leads to more engafgemen. Again, you can use the search box to identify the hashtags being used by competitors and influencers. You can use them anywhere from your posts to the comments. The recommended number of hashtags per post is 11. 
Overall, Hashtags are a great way to communicate with followers and your target audience, which increasing engagement and attracting new customers. 
Related Services
We can help mange your Social Media presence on a variety of platforms through posts and ads campaigns.