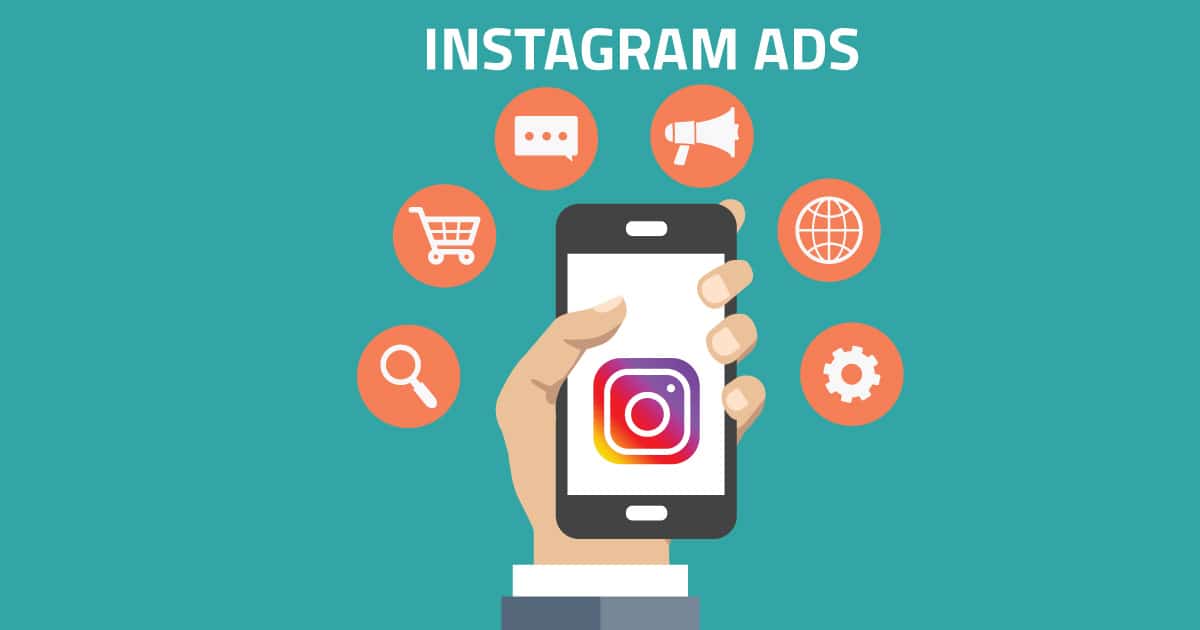 An Introduction to Instagram Ads
Instagram is a growing social media platform, with over 1 billion users. With this amount of users, it can be difficult to reach your audience, and compete with competitors. However, Instagram Ads are a great way to narrow out your competition and reach potential audiences, whilst gaining brand awareness and exposure.
Why Use Instagram Ads
Using Ads instead of simply 'boosting' posts can get a wider audience, as well as giving you access to custom audiences. Instagram and Facebook are closely linked, which means that you can use all of Facebook Ad capabilities to build your winning Ad.
Different types of Instagram Ads:
Photo Ads –

These are used to tell a story and showcase products through images. Posting you visual content on the platform allows others to share it.

Video –

Time spent on video is up 80%, meaning it is a perfect time to gain advantage on the popular format to capture users attention.

Carousel –

This let users swipe through a series of images and videos with a call to action to straight to your website. This is a creative space to tell a longer story or show multiple products.

Canvas Story Ads –

These are deeply engaging videos for Instagram Stories which load quickly. There are templates that make it easy and fast to build your Ad, or you can customise your own.

Story Ads –

These are full screen ads that appear between stories that people are already viewing. These Ads allow you to target audience and are great for sharing limited time offers and promotions as stories only last for 24 hours. These allow a high amount of creativity as you can add text, filters and effects.
How to Use Instagram Ads?
To get started with Instagram Ads, make sure that you have a Facebook Business Page, allowing you to use Facebook Ad Manager. Can customise audience and monitor performance. Here you can set up your Instagram Ads through Guided or Quick creation – one talking you through every step of the ad process, and the other allowing you more freedom.
You will then choose your Ad Objective – these are similar to Facebook Objectives, along with your Ad placement, budget and schedule.
When creating your Ad content, remember to make the headline and description snappy, as text characters are limited. Use of hashtags can boost engagement by 12.6%, so use these to help the performance of your Ad. Always use a Call to Action with a destination URL to get people to click it.
Instagram gives many opportunities to leverage the platform to sell your services and products, as well as allowing you to get a good results from low budget Ad campaigns.
Related Services
We offer an Instagram and Facebook Ad training courses for you and your team, at your offices. This aids your learning in creating and managing your next Instagram Ad Campaign.