The Real Truth About The New Google Expanded Text Ads…
In Quarter 2 of 2016 Google released Expanded Text Ads which created a lot of hype in the paid search industry. Previously users were only allowed to create an ad with one 25 character headline and two 35 character description lines. However the expanded text ads allowed advertisers to create an ad with two 30 character headlines and one 80 character description line. This meant that ad copy space was increased by 47%.
Marketers Rejoiced At The Expanded Text Ads Update
This was due to:
More space available in ETAs in order to convey marketing messages.

Ability to test more messaging using ETAs.

ETAs take up more space on the SERPs.

ETAs often lead to higher CTR which of course leads to a better quality score.
In Q3 of 2018 Google have made another change to ads by increasing the size of Expanded Text Ads. You can now create ads with three 30 character headlines and two 90 character description lines. I will refer to these ads as large ETAs (expanded text ads). An example of the large ETA compared to a standard ETA is shown below:
As you can see in these ad previews, the ad on the right has more headlines and the description is a lot longer.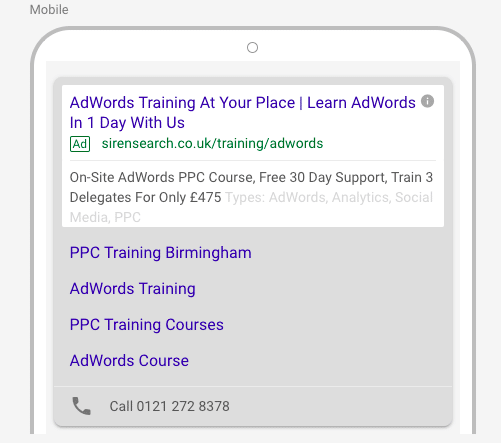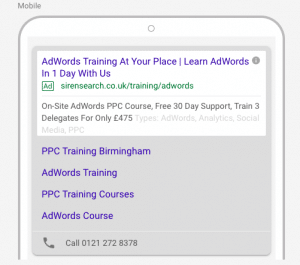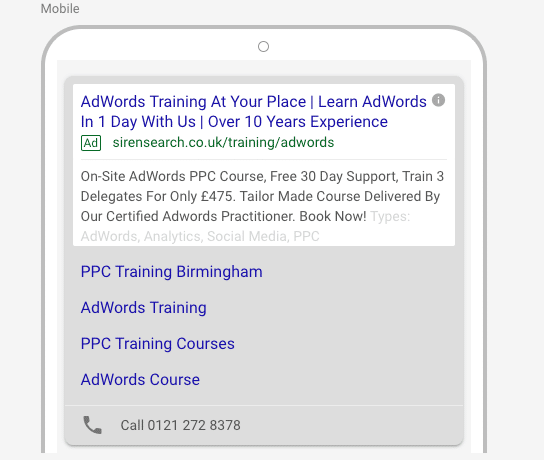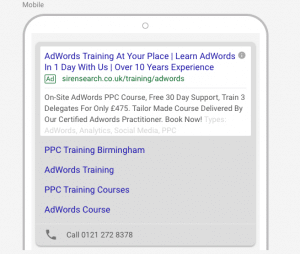 Using The Large Expanded Text Ads For You Business
The reason this update has gone under the radar compared to the update in 2016 is these larger ETAs rarely show with the extra headline and description line. Our team at Siren Search do hundreds of searches per day and we rarely see an ad with three headlines and two 90 character description lines.
However this does not mean you should create larger ETAs, because if it does show in its fullest form the ad looks massive in the SERPs and is very likely to have a higher CTR.
This is a similar situation to the enhanced sitelink extensions, as the sitelink descriptions don't always show, but when they do it's very powerful. On the other hand you might think you don't want to waste time writing extra headlines and descriptions that rarely show.
We at Siren Search have come to a happy medium. We always have at least three ads per ad group that we are continually testing and optimizing. We now make sure one of those three ads is a large ETA. Therefore we are being both time efficient and results focused. Our results speak for themself!