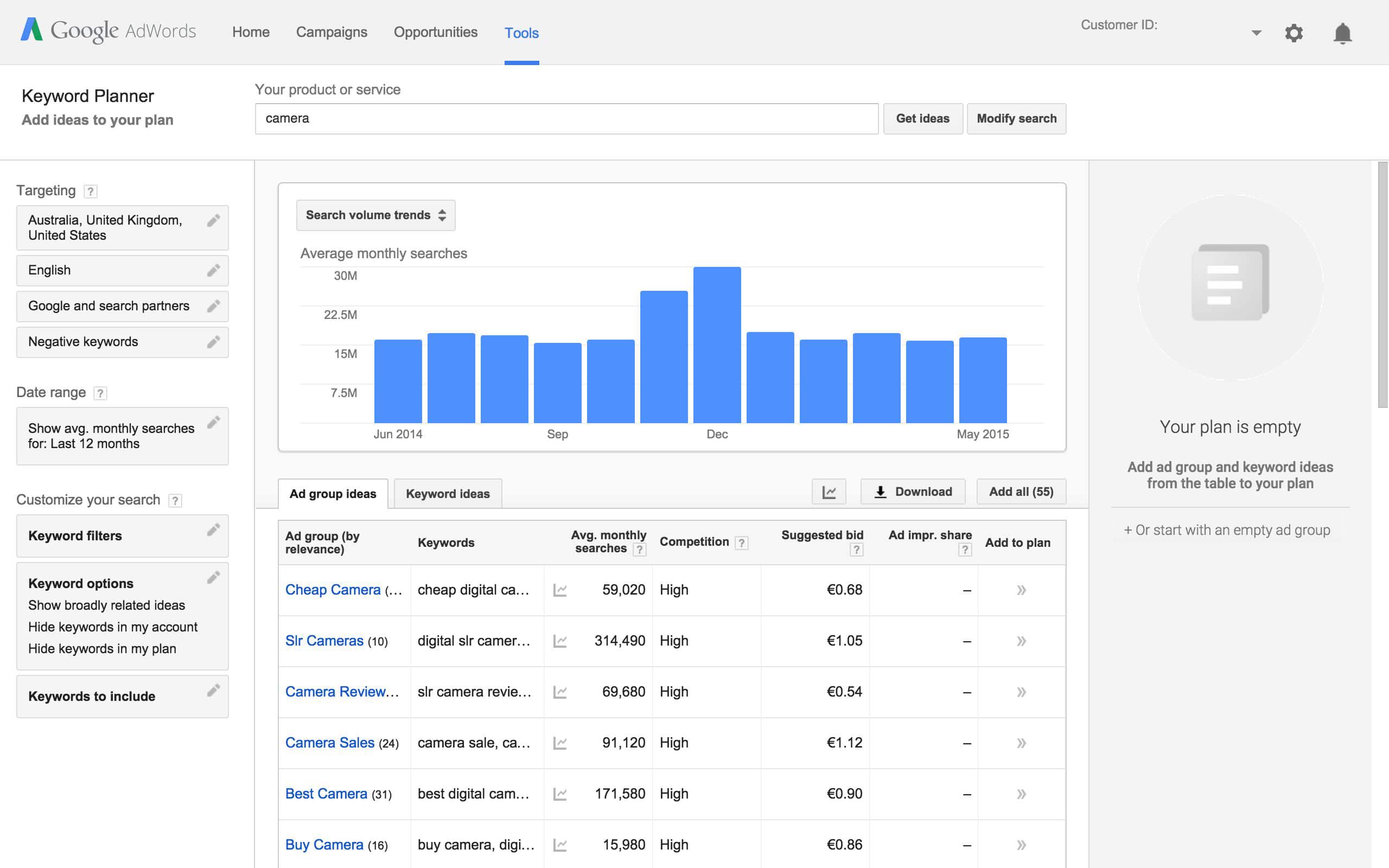 Keyword Planner – Shape your Campaign
AdWords can seem like a daunting job, but with Keywords Planner it's a whole lot simpler! Keyword Planner is a tool that can be used to aid search network campaigns, making it easier to create new ad groups and campaigns, to aid the successfulness of your PPC accounts. It allows you to search for keywords in order to estimate how they may perform, and the budget that may be needed to use them.
How to Use Keyword Planner
Keyword Planner can be used to research keywords for a new or existing campaign, based on your product, service or website. To do this you can type in a relevant keyword, or enter a landing page for which the tool will then scan and deduce keywords from that. Alternatively, you can select one of the existing keyword categories.
Viewing Statistics
The tool also allows you to use statistics to choose your keywords, for example estimated based on conversions or clicks. This gives you an idea of how a list of keywords may perform for your budget, which may also influence the budget that you set.
It allows you to see this visually by breaking down trends and locations, which in turn allows you to add this to your plan. This allows you to sort results by clicks, CTR and impressions, and customise forecasts by date range.
Keyword Planner also has a Historical Metrics Page tool, which allows you to easily view historical statistics for keyword ideas, and download these for easier use and to use for your reference.
Keyword Planner and SEO
Keyword Planner is also a handy tool to use to up your SEO game. It allows you to see what keywords your target audience are searching for, giving you an idea of content that you could create in the aim of increasing your rankings through on site SEO. Keyword Planner is a useful tool to help you optimise your keyword choice, and enable you to make the right choices dependant on your position and plan. There are also various keyword research tools that you can use to help with your strategy.
Related Services
Since then we've diversified our Paid Search offering but remain one of the best in the game at PPC.