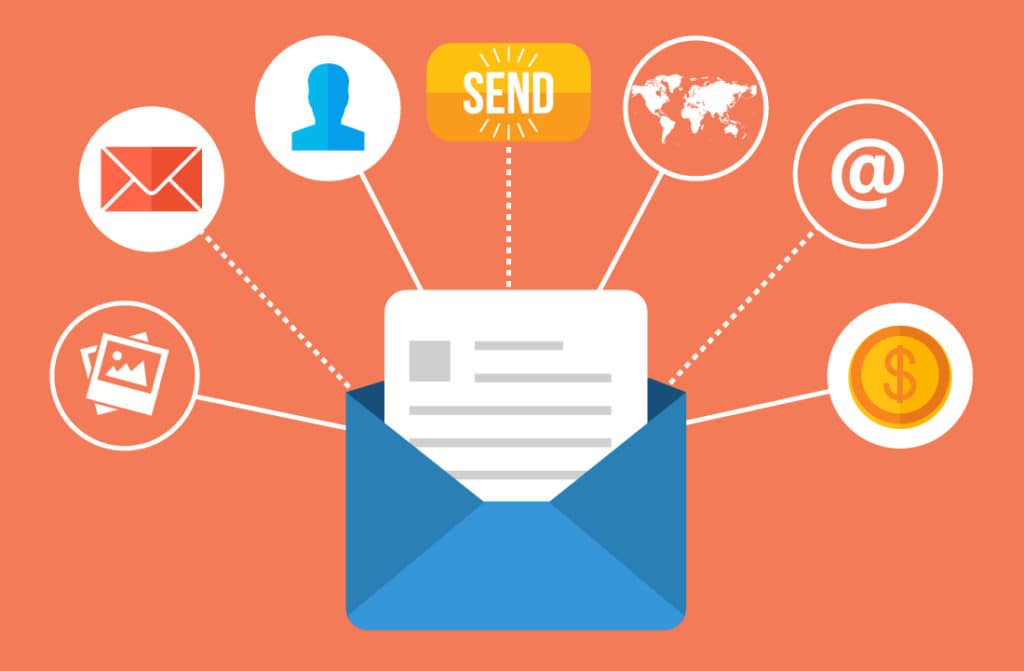 Re-Permission Your Email Database Now
Emails are a large part of the new GDPR law, your customers must  opt-in to allow you to send marketing emails to them.
Contacting your existing customers is a great way to keep those contacts, especially if you have already formed a relationship with them. To do this, you will have to send out repermissioning emails. These are emails that allow customers to opt-in to receiving information from you.
So, how do you format these in an effective way?
To get the best response as possible (customers opting in), you need to format your emails in a visually pleasing and effective way. Take the following factors into consideration when creating these:
Use language appropriate for your target audience.

Create a re-permissioning campaign over a series of weeks

Creating valid reasons WHY your contacts should opt-in

Add as much personalisation within the email as possible

Design an opt-in message

Include links to your privacy and cookie policies

Create a simple HTML opt-in button, which integrates into body of all outbound emails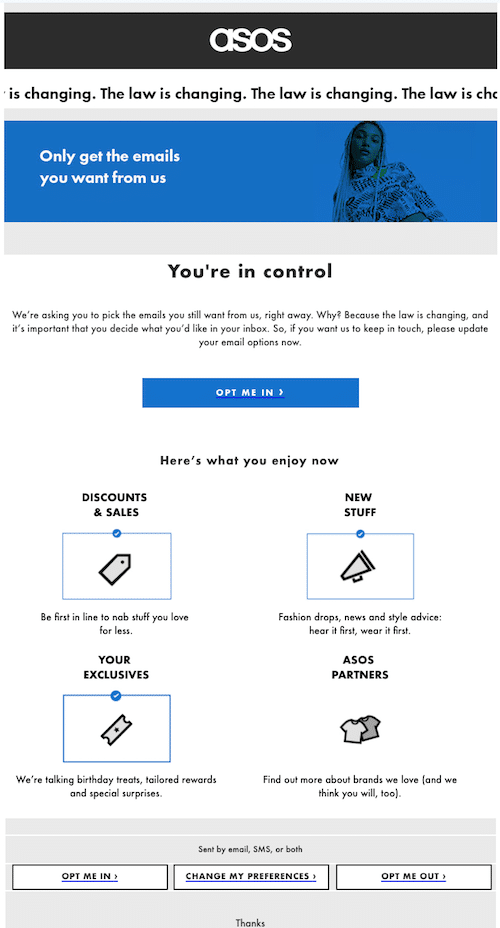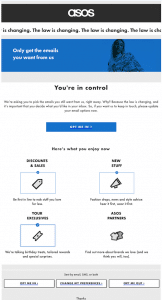 Asos are an example of great repermissioning emails. Notice how they include details on what the customer already receives, and gives them option to change this. This allows them to change their preferences. Customers deciding to receive some email notifications, is better than none.
Creating visually appealing emails that are appropriate to your target audience, will give you the best chance at securing opt in response from customers. Keep in mind that you will also need to add an unsubscribe link in all emails that you send out.
Related Services
View our GDPR packages that we offer, helping your business to become compliant