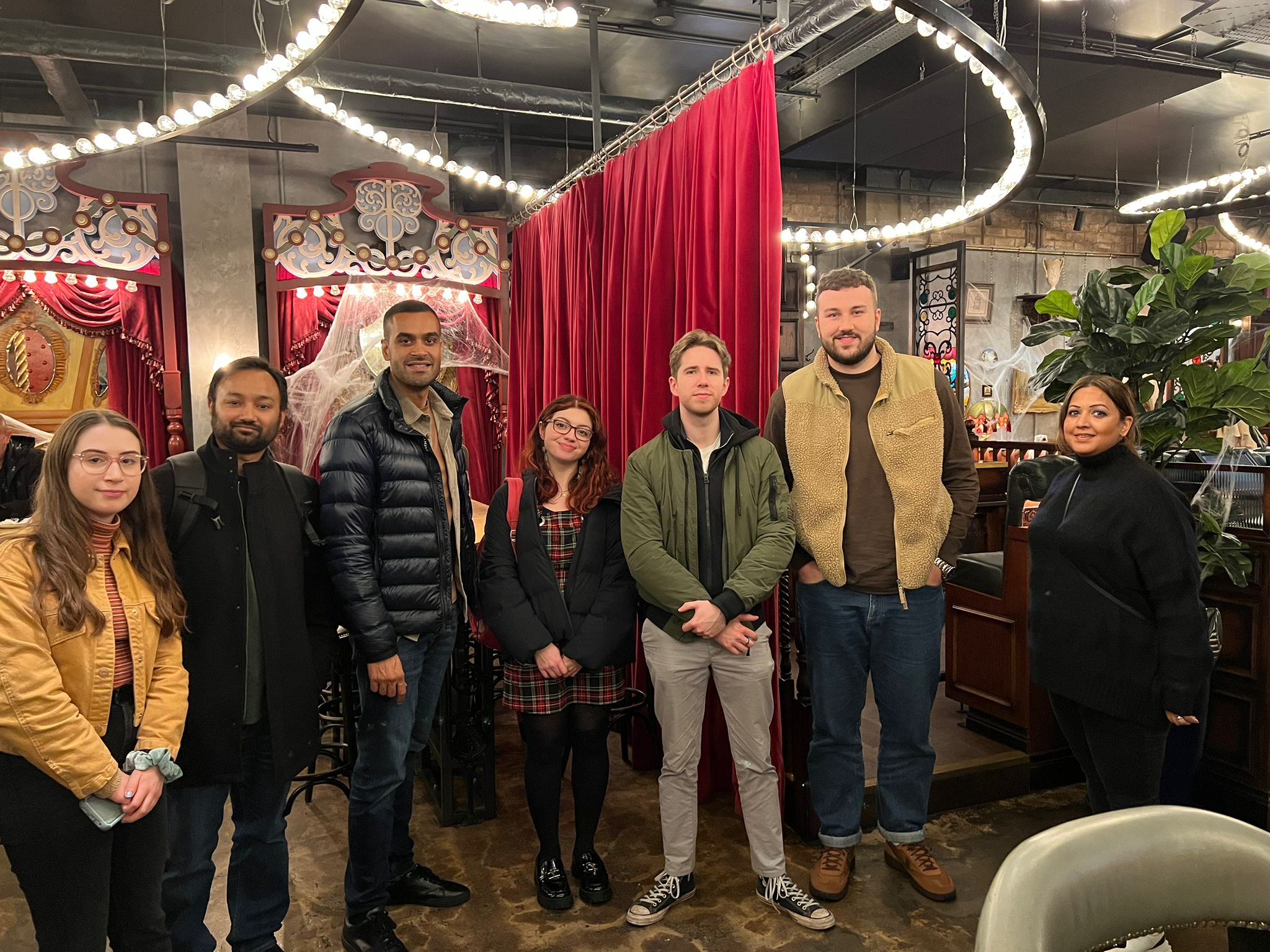 Is Flight Club worth the hype?
A Surprising experience – an exciting take on the classic sport as "social darts". We're continuing our Birmingham review series with the highly popular "Flight Club" to see if it lives up to the hype.
What is Flight Club?
Flight Club is a chain of social darts bars in the UK, US and Australia, mixing fancy drinks and delicious food with a fun, modern twist on classic darts. Whether you're a complete darts novice or class yourself as an experienced player, there's fun to be had for any skill level, although anyone wishing to visit Flight Club needs to be 18+ years to play darts.
We had an upcoming team lunch at Flight Club Birmingham, and with most of us not having any experience playing darts before, it's fair to say this was an anticipated event without even mentioning the tasty lunch menu on offer.
First Impressions
Location location location… Flight Club Birmingham is fantastically positioned being just a few minutes walk from Birmingham New St station and Colmore Row which makes it easy to get to and conveniently located to other restaurants, bars and the Bullring shopping centre.
Immediately after stepping foot in the highly decorated Flight Club, it's as if you've been transported in a time machine to an olde-worldly Victorian style circus bar with all sorts of interesting retro circus and fairground decorations. My personal favourite was the life-size dog statue displayed on the stairs wall – adorable!
The whole place was adorned with bright but warm bulb lighting filled the room with ambience and the rich red colours combined with the themed decorations definitely creates the wow factor in terms of setting.
We were shown upstairs which had a more open-plan feel with more eating tables for people wishing to dine before, after or instead of playing darts.
Darts!
Each group gets an allocated area, with plenty of room to sit or stand around the group's dart board and screen with a table area for drinks. When we came to play darts, the board and darts were normal, but with the magic of technology the dart board was linked to a TV screen so your dart throws are counted towards the goals of the game.
There were multiple games you could choose from which each had their own set of rules. The group favourites seemed to be demolition where you have to score 180 points as quickly as possible, and a "killer" game where you could only score points in your section of the dart board which once complete could be used to wipe out other players… It's fair to say this became competitive quickly and made for some great fun.
The combination of the traditional dart board and darts with the TV screen to display everyone's scores, the game progress and replay clips made this more interactive and engaging than traditional darts.
Food + Drink
The Flight Club drink menu did not disappoint – there was almost too much choice, and they've been known to make great cocktails but also offer a wide variety of soft drinks which are more exciting than just the typical lemonade or cola.
It was definitely quality over quantity for their dedicated lunch menu; all food choices sounded delicious. There was enough variety for healthier options, classic crowd-pleasers like burgers + pizza as well as dietary requirements being catered to.
When everyone's meals arrived, the food looked and tasted amazing, however this meant we were too busy eating to take any photos to add to this review – oops!
If you're curious to see their dishes you can take a scroll through their insta here.
Overall
Flight Club is a fantastic place to get family and friends together for some healthy competition, drinks and tasty sharing plates. Although it may not be your first option if you're looking for a quieter sit-down meal, the central location surrounds you with plenty of different dining options to explore. The digitalised games element makes the experience more sociable, fun and exciting to play – even if you've never played darts before. Overall, I'd highly recommend Flight Club for a fun social activity, especially as an indoor activity going into the winter festive season. 🎯 ☃️