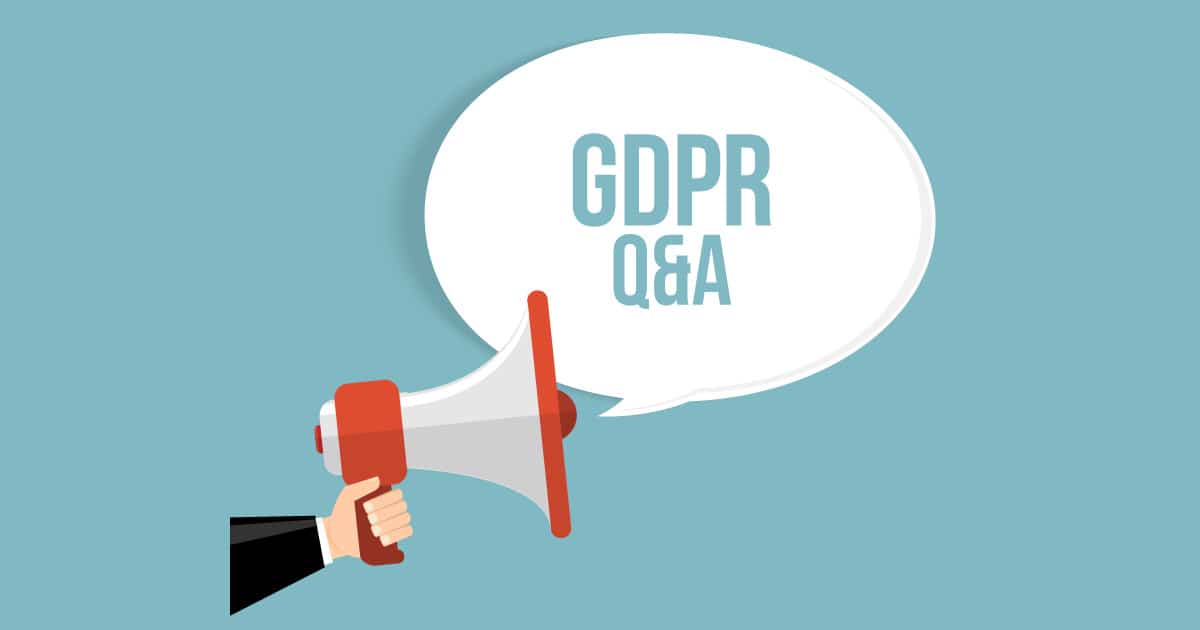 GDPR Questions Answered
Nearly a year on since the GDPR law came into force, people are still confused and unsure of the GDPR law and how to become compliant. Here we've answered the most asked questions…
Who does GDPR apply to?
GDPR applies to businesses of all sizes that process personal data of EU residents.
Does Brexit affect GDPR?
Brexit will not affect the GDPR law as it came into effect before the UK leaves the EU.
What are the fines for breaching GDPR or not being compliant?
Businesses can be fined up to £20 million for not complying, or 4% of their global annual revenue – whichever is larger. This applies to all business – Google recently got fined £44 million for not complying.
I missed the deadline! What do I do?
It is imperative that any business who has missed the deadline acts urgently to become compliant. Get in touch and we can help you to become fully compliant.
How do I find out if my company is GDPR compliant?
The best way to find out is to contact us for a FREE GDPR audit. This will allow us to view your website. We can then implement the relevant changes to make you compliant if you agree.
How much will it cost to become compliant?
We offer two packages to make your website GDPR compliant, allowing you to add what you need to and take away any features that your website already has.
I already have a basic Privacy Policy, is this enough?
Probably not. Your privacy policy needs to be an extensive document stating the way you do business and how any personal details may be obtained and retained. This includes information on your email provider, telephone provider, web developers, e-newsletters and service providers. You also have to include information on any remarketing and PPC activities.
What is defined as 'Personal Data'?
Personal Data refers to any information relating to a person who can be identified by reference to information held about them.
What is defined as 'consent'?
Consent refers to putting individuals in control of their data and personal details. Within GDPR, this should involve a clear affirmation such as an opt-in action.
Still have questions regarding GDPR? We're here to help. Contact us today to get your questions answered and a FREE GDPR Audit for your website.
Related Services
View our GDPR packages that we offer, helping your business to become compliant