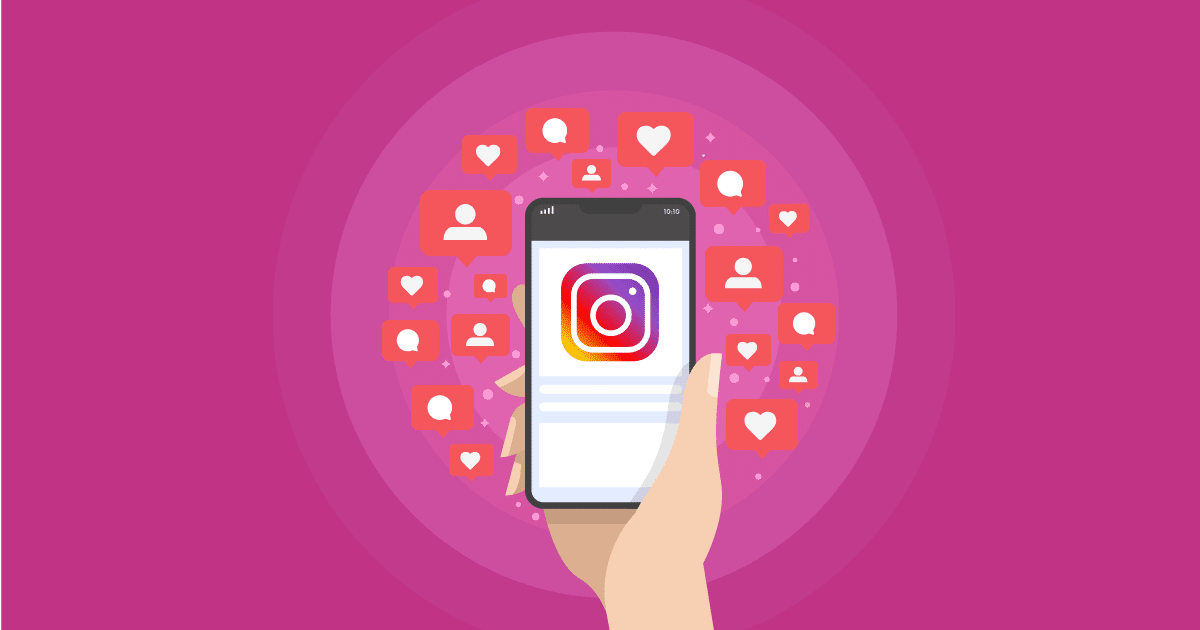 Better Than Basics: How Instagram Affects Website SEO
With 83% of Instagram users discovering new products or services through the platform, it is a channel that cannot be missed. However, there has been some debate as to whether a business Instagram account can help with your overall SEO. 
As another avenue of traffic towards your business, Instagram can increase your company's online presence and boost brand awareness. Having more brand-managed platforms within the top positions of branded SERPs means you have more control over how your brand is presented online.
Google has said that social signals are not a direct ranking factor for SEO, however social channels can still benefit your SEO strategy. It's presence makes it vital in promoting websites and boosting brand awareness. So what are the ways that Instagram can help with your website SEO? We've explored the top 5 below… 
Instagram and SEO 
1. Use Content to Attract Attention 
High quality content on Instagram is important as SERP's often direct users to social media profiles. Showing relevant, attractive and updated content that followers engage with. Google rewards sites with high engagement rates, so ensuring that you are posting relevant, attractive and updated content on Instagram helps to rank in the top search results for branded enquiries. Google also rewards pages that attract traffic from a wide range of sources, such as direct visits, social media, and email marketing. Use the platform to promote your onsite content and direct visitors to the page via a link in bio. 
2. Incorporate Keywords 
Keywords are a vital part of SEO, and including them on your Instagram profile can help users to find your site in organic search. 
Be sure to include keywords in your Instagram handle (@..) and the profile name which is featured in your bio. This also helps to boost visibility, as Instagram users can use keywords when they search, to help find your profile. For example, if you have 'caterer' in your IG name, users can use the discovery tab to search 'caterer', for which you will show up for. 
These keywords should also be added to your bio. Due to crawlers being unable to read other content (such as the visual posts), the bio is a really important place to add your keywords. You can also add hashtags here, which promote engagement and also help with UX. 
3. Link to Instagram from Other Platforms 
As mentioned above, Google cannot crawl individual posts. However, the post can still be indexed if you include a natural link to it from as many platforms as possible – such as your website. An example of this is by having citation links of Instagram posts on your website, or by doing a recap blog post of your Instagram posts from the last month. What's more, you could work with influencers who share your post and link to your content. 
4. Optimise Your Post Caption
When posts do appear in Google, the title tag will include the beginning of your image caption – showing just 70 characters. Therefore, your captions should be keyword-rich, ensuring that all important information appears at the beginning. 
5. Include Alt Text on Posts 
Instagram recently released a new feature, allowing users to add alt text to their posts. This is text used to describe the image, which not only allows visually impaired people to use screen readers, but as search engines aren't yet able to fully interpret visual information, alt text can help them understand the content of an image. Be sure to include relevant keywords here. Read more on adding alt tags to Instagram images in our blog post. 
With over 25 millions brands having accounts on Instagram, and 200 millions users visiting at least one business profile daily, it is a vital platform that organisations should use. Posting and optimising your Instagram profile will help your SEO strategy by encouraging engagement and help with link building. Want some help setting up and posting on your Instagram profile? Or need help with boosting your SEO? Contact our experts now to see how our services can help your business. 
Related Services
Increase your sites performance by allowing us to help you optimise your SEO.