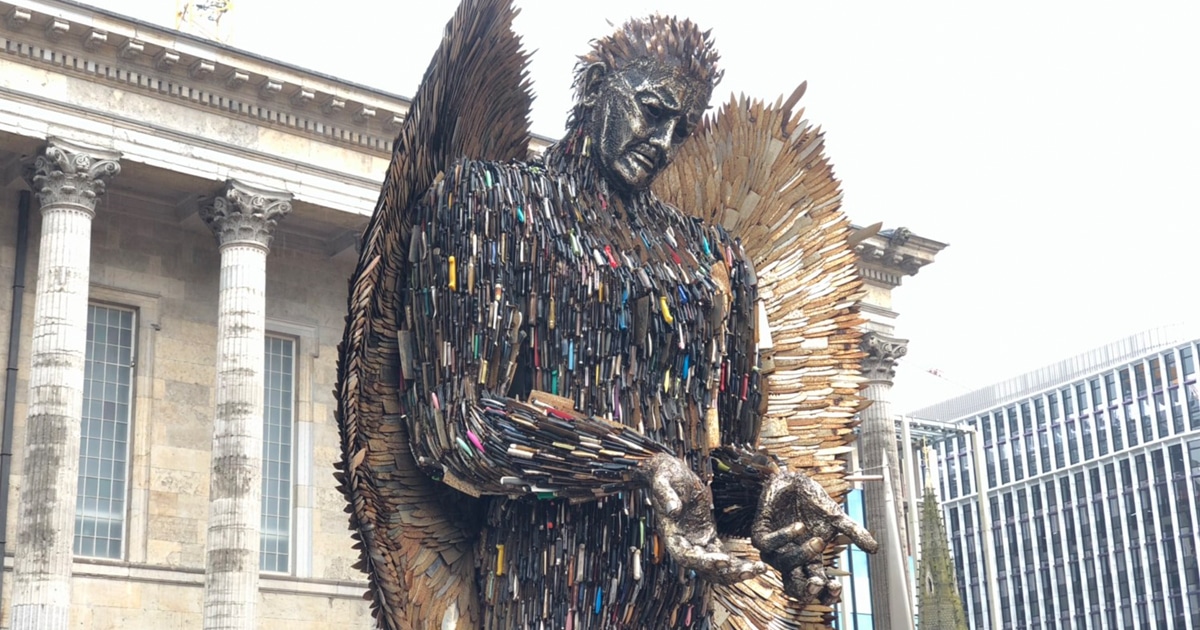 Knife Angel Sculpture Comes to Birmingham
Made up of 100,000 knives, the Knife Angel has arrived in Birmingham today in a bid to raise awareness in tackling knife crime in the UK.
The British Ironwork Centre has worked with all 43 police forces in the UK and weapons amnesties to retrieve knives from the streets, through knife banks.
With knife crime increasing in Birmingham and the UK, and 250 recorded stabbings already this year, it is becoming more important than ever to be aware of the consequences of carrying knives. The statue is also a great way of raising awareness in young people and helping to create a safer community.
The Knife Angel was designed and created by Alfie Bradley, who has also created other famous sculptures, such as the Spoon Gorilla.
Key Sculpture Facts:
27 feet tall

4 years in the making

100,000 knives
How to get to the Knife Angel, Birmingham
The structure is located in Victoria Square, Birmingham, and will be there until 5th June 2019.
The knives in the sculpture are also engraved with names and messages for those that have been killed because of knife crime. 
Related Information
We have scouted out the best cafes, eateries and places to work in Birmingham, bringing you along with us!