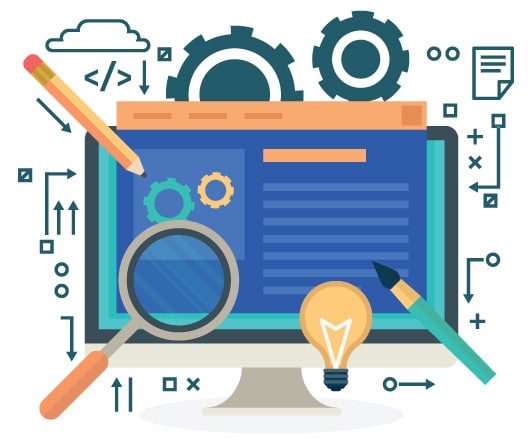 The Relationship Between Google Ads PPC and Content
Improving quality score and optimising your Ad account structure are some of the things regularly said to help your PPC campaign, but what people often miss is that great content can help improve your ad campaign.
This relationship also works both ways, not only does great content help your Google Ads campaign, but you can also drive traffic to your content through other Paid Search channels such as Facebook Ads.
How Does Content Help PPC?
Get Traffic Fast
Using Google Ads to drive traffic to your website can help give your brand exposure from your target audience. Posting relevant information on your site can help differentiate your brand from others.
Create a Great Landing Page
Create a unique landing page that satisfies the client and inbound leads. Viewers are likely to investigate your website before becoming a conversion, and a great way to increase the likelihood of this is by including customer testimonials, reviews and articles.
How Does PPC Help Content?
Promote Content with Facebook Ads
Use Facebook Audience Insights to target your ads to the correct audience, and promoting best performance content by boosting posts to specific audiences. You can also use Twitter's Tailored audiences to help on this platform.
Create Clickable Headlines
Use keywords and topics to create a compelling headline for your  ad, enticing users to engage and click through. These should be relevant to the content itself and important to the user experience.
Craft Captivating CTA's
Presenting a clear call to action on our landing page is vital to get the results you desire. You can use a contact form or pop up to help transform leads to conversions, along with buttons throughout the content.
By integrating PPC campaigns and your content marketing, you can use each elements strengths to increase conversions.
Related Services
Since then we've diversified our Paid Search offering but remain one of the best in the game at PPC.