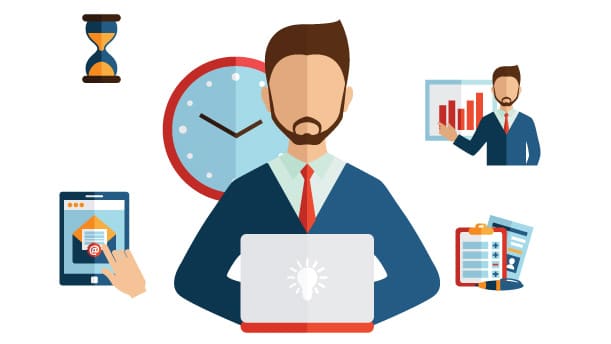 Tactics to Increase Efficiency in the Office Using Technology
Work environment impacts your team as well as productivity, but technology and software can be used to make you feel organised and ready to take on the next big project.
Use Communication Software
Effective communication is key for a team to be productive. Investing your time and efforts into software that improves your teams communications can be beneficial, and there are a large amount of technological solutions for businesses of all sizes.
Incorporate Cloud Based Tools  
Many companies work on multiple documents and projects all at the same time, but task management software helps to keep all important files in one place. Easily accessible files can improve overall team performance.
KanBan
KanBan is a visual scheduling and workflow system that helps you to get more work done. A great digital tool that uses KanBan is Trello, which has its whole separate blog post on!
Manage Passwords Effectively
Keeping all of your passwords in one place saves you not only memory space in your head, but also time. Passwords resets are costly operationally and financially. Using a tool such as LastPass can help you to save and remember passwords and give you an easy way to login to various websites.
Use Chrome Extensions
Here at Siren Search, this is one of our favourites to save time. Adding tools to your Chrome browser allows you to access them quickly, increasing your productively greatly. Our favourites are LastPass, ColorZilla and Trello.
Calendar Apps
Calendars are the most obvious yet underused time management tools. Nowadays, this is all online rather than a wall hanging calendar. Using the Google Calendar is a great way to schedule in meetings, project deadlines or reminders, as well as alerting you with reminders.
Overall, productivity software can bridge gaps in communication and help to make all tasks and project efficient. Don't forget to make your office environment the perfect place to be product.