Cannes Lions Festival – What is it?
You may have seen over the last week some news about the Cannes Lions Festival, and wondered what it is and why there is so much fuss about it this week.
The Cannes Lions International Festival of Creativity is a global event, that celebrates those working in the creative communications, advertising and related fields. Around 11,000 registered delegates visit the festival to celebrate the best of creativity, discussing industry issues, and of course networking together. Attendees can enter to win awards, called lions, in different categories, and there are plenty of talks and motivational speakers there, with the aim to inspire those attending.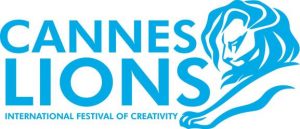 The festival has had a makeover this year, introducing new processes and awards, in the attempt to bring the focus back to the creativity that drives all businesses. There is also a strong emphasis on tackling industry issues this year, along with raising the profile of creative fields around the globe.
Companies such as Google are hoping to tackle the lack of diversity in the industry, the need for digital advertising to become relevant, and building the trust in advertising. They hope to address these issues whilst at the largest gathering of industry leaders, hoping that together the issues can be solved.
The Cannes Festival is a great place for all creatives to get together and talk about issues within the industry, to raise awareness and tackle them together. It is also a great place to celebrate the amazing work that goes on in the creative sector. No doubt there will be plenty of ideas and points made over the 5 day festival, that will give us all food for thought.